Weytop: towards the virtualization of company computers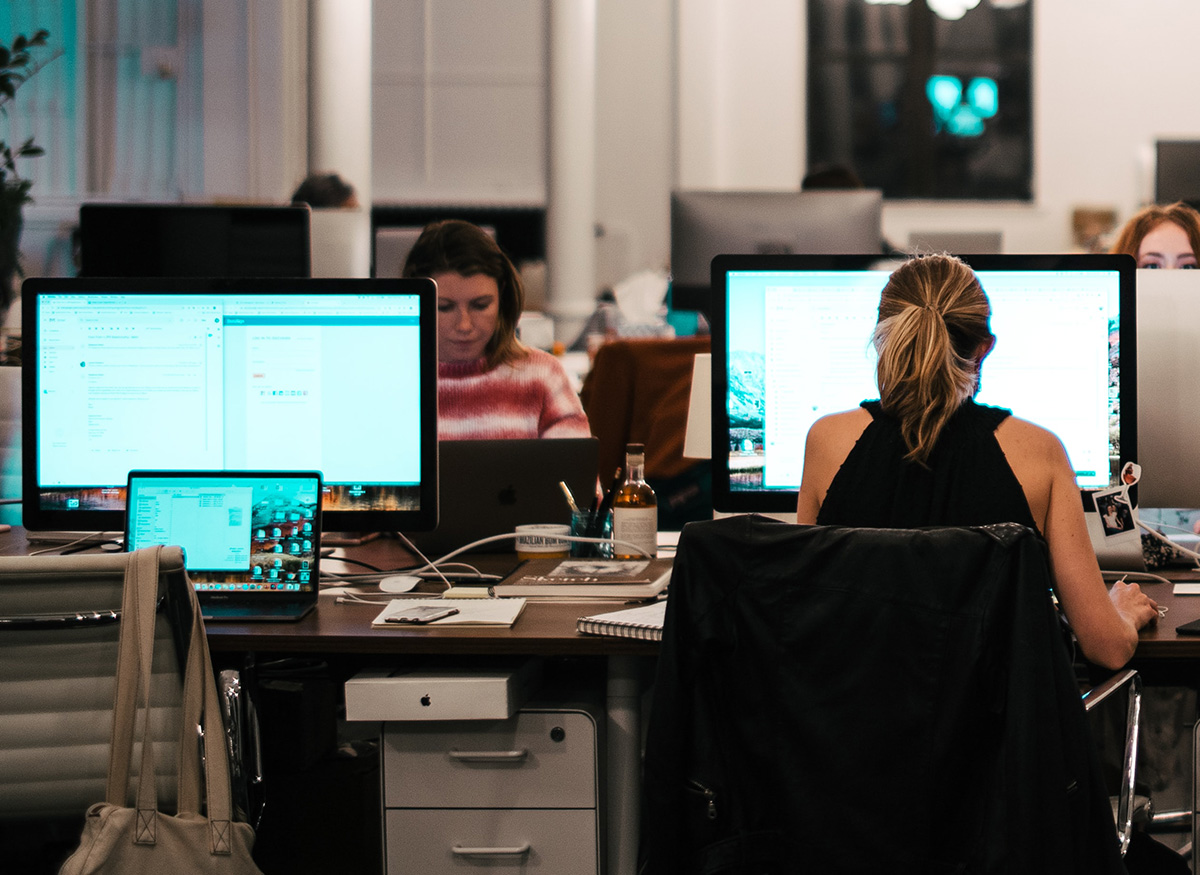 Is the Cloud PC the next revolution in computing? After storage and multimedia, desktop applications could be the next use of computers to be decentralized in the cloud. The start-up Weytop, present at VivaTech 2022 with IMT, is convinced of the fact. Its aim is to make the technology accessible to SMEs and mid-caps.
The health crisis has accelerated the trend for hybrid working, and the workspace now extends much further than the company office. Technology must adapt to this new context.
"At Weytop, we are convinced that computer virtualization is going take over the corporate world, like what happened with storage devices," says Loïc Poujol, Associate Director of the start-up, which specializes in professional Cloud PC solutions. It is true that, in recent years, USB sticks and external hard drives have been gradually replaced by online storage services. This virtualization process can also be applied to an entire computer, via the Cloud PC.
"There has always been a demand from companies," says Loïc Poujol. "In particular from companies with high graphic resource requirements, such as architectural firms, but also those with regularly fluctuating numbers of users, such as training organizations." This is how Virtual Desktop Infrastructure (VDI) and Desktop as a Service (DaaS) offers for corporate clients came about. "But until now, companies have experienced several problems: the proposed solutions are not very efficient, the user experience is not always great and their implementation is complicated." In addition, the offer is not really adapted to SMEs and mid-caps.
Cloud PCs for SMEs and mid-caps
Weytop decided to address this market segment by drawing inspiration from "cloud gaming". The start-up aims to make virtualization available to small and medium-sized businesses by offering a quality of service and user experience equivalent to that of B2C. The company, incubated by Télécom Paris, will be presenting its solution at the VivaTech 2022 fair from June 15 to 18 in Paris.
The young company offers virtualized computers available via a web browser. It offers three different packages for its service, from a "simple" virtual machine for office uses to a more robust set-up with a dedicated graphics card for resource-intensive applications. In addition, the solution includes tools for equipment administration, making it easier to manage users, control access and decide which machine models should be used.
Real three-fold optimization
Behind this simplicity of use, however, lies a genuine technological innovation, which is essential when the competitors on the market are called Amazon and Microsoft!
Firstly, to enhance user experience, Weytop ensures it offers the best possible streaming quality. To do so, the company based their solution on WebRTC – the streaming protocol used by many video conferencing and gaming solutions – but has optimized it to adapt it to the requirements of a Cloud PC.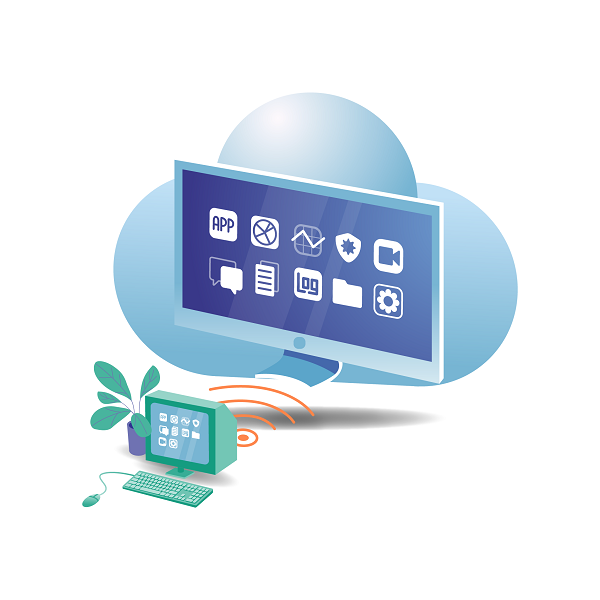 The principle of the cloud PC: a computer performs tasks on software in the cloud and transmits the image of what the user is doing to their screen via streaming. Image credits: Weytop.
The second optimization concerns "acquisition" from the server. "All virtualization systems work on the same principle: a machine runs in the cloud and an image of this machine must be retrieved and transferred to the remote workstation," explains Loïc Poujol. "Acquisition is the question of how to get the image from this machine, with the aim of making the operation as fast as possible without using too many resources." Until now, two main processes have been used:
Installing an extension within the virtual computer that is dedicated to acquisition. However, this method is very resource-intensive and requires a separate extension for each type of machine (Windows, Linux, macOS, etc.).
Adding a graphics card to the virtual computer and simulating an HDMI port to recover the image from the PC. However, this process requires a graphics card to be installed on each virtualized machine and is costly and time consuming to set up.
Weytop has opted for a third kind of solution. Their innovation is currently being patented and is therefore strictly confidential.
Weytop also uses artificial intelligence to optimize the use of infrastructure. The aim is to predict users' activity to allocate the right resources at the right moment using a dynamic allocation system. "One hundred people writing emails is not the same as one hundred people compiling code," explains Loïc Poujol. By anticipating the consumption linked to each use, it is possible to allocate minimum resources for a maximum number of users. The company is currently working on this topic with Télécom Paris.
Is virtualization inevitable in the next few years?
For the time being, Weytop is targeting companies with 200 to 1,000 users in two main areas of activity: firstly, the education and training sector, for which the solution offers great flexibility in terms of equipment management and cost optimization, and secondly the architecture sector, in which users need remote access to machines from their home or during visits to clients.
The start-up has not neglected security and confidentiality issues either. In addition to antiviruses and protection solutions within the virtual machines, the company programs regular backups. In terms of confidentiality, Weytop has chosen to host the service in France with French operators, which also guarantees compliance with the GDPR.
Cloud PCs offer another major advantage: reducing the environmental impact linked to digital technology, because virtualization helps to limit hardware obsolescence, and therefore to extend the life of equipment.
Is the Cloud PC revolution imminent? "We are aware that we are a bit ahead of the game," says Weytop's Associate Director. "But we firmly believe, as do several major research firms, that the market will explode in three to five years, and that physical computers will be used less and less, to be gradually replaced by virtual workstations."
Bastien Contreras
https://imtech.imt.fr/wp-content/uploads/2022/06/Une-Weytop-v3.jpg
875
1200
I'MTech
https://imtech.imt.fr/wp-content/themes/imtech-enfold-child/images/logo-imtech.png
I'MTech
2022-06-30 11:25:00
2022-09-13 11:48:15
Weytop: towards the virtualization of company computers