Caring for the population or one's earnings? A dilemma for marketers in the pharmaceutical industry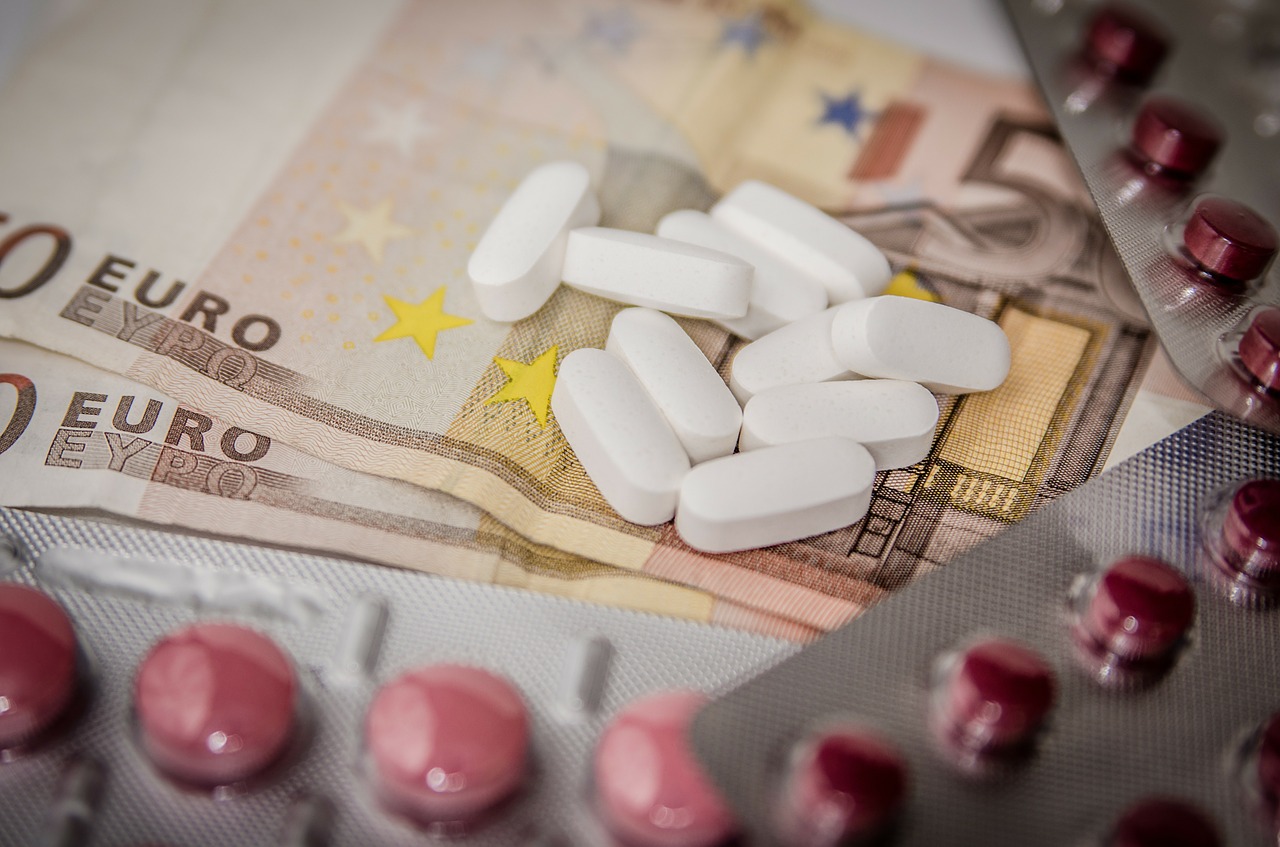 Loréa Baïada-Hirèche, Institut Mines-Télécom Business School ; Anne Sachet-Milliat, ISC Paris Business School et Bénédicte Bourcier-Béquaert, ESSCA École de Management
The pharmaceutical industry is rocked by scandals on a regular basis. Oxycodon, for example, has been massively distributed in the United States despite being a highly addictive opioid analgesic, and has been implicated in some 200,000 deaths by overdose in the United States since 1999.
Closer to home, it took more than 15 years for Servier Laboratories' Mediator to be withdrawn from the market, even though its prescription as an appetite suppressant, outside its initial therapeutic indication, caused numerous victims, including 2,000 recorded deaths. The outcome of the trial in March 2021 highlighted not only the responsibility of doctors, but also that of the laboratories producing these drugs, as was also the case for Levothyrox, manufactured by Merck.
These different scandals are merely the visible manifestation of the constant tension generated in this sector between the pursuit of profit and its fundamental health mission. The marketing professionals who are responsible for promoting medicines to patients and doctors seem particularly concerned by this ethical conflict which can cause them to question their real mission: is it treating or selling?
In the course of our research, we set out to discover how marketers in the pharmaceutical sector perceive this quandary and how they deal with it.
Economic interest but a health mission
The ethical conflicts encountered can lead marketers into situations of "moral dissonance". This refers to occasions when people's behaviors or decisions conflict with their moral values. Because it brings into play elements which are central to people's identity such as their values, moral dissonance can generate significant psychological discomfort, giving rise to guilt and affecting self-esteem.
The people affected will then engage in strategies designed to reduce this state of dissonance, which are mainly based on the use of self-justification mechanisms but may also include changing their behavior or seeking social support.
To understand the attitudes of pharmaceutical marketing professionals, we conducted in-depth interviews with 18 of them, which revealed that these individuals are beset by ethical conflicts of varying severity, most of which relate to decisions that are of economic interest but lead to their failure to fulfill their health mission. This may involve potential harm to patients, infringements of regulations or breaches of professional ethics. Conflicts seem to affect people more intensely when the choices have major impacts on patients' health.
The Servier affair – a turning point
Our series of interviews revealed that three strategies are employed in an effort to resolve this conflict. The first strategy is to minimize the ethically sensitive nature of the issue, which means burying one's head in the sand, ignoring the conflict or forgetting about it as quickly as possible.
For example, one respondent explains:
"I wouldn't say that pharmaceutical industry is whiter than white, either. There have been cases like Servier, of people who were dishonest. But that's not the case for most people who work in the industry. They are happy to work in an industry that has made a positive contribution to society."
According to these professionals, there is no conflict between the health and economic missions: making a profit is a way to finance medical research. This perspective makes pharmaceutical companies out to be "the main investors in health".
In addition, they point out that their practices are very tightly regulated by law. Several respondents point out that Mediator was a landmark case:
"There is no longer a problem because everything has been regulated. Problems caused by conflicts of interest such as the Servier case are over, they can't happen anymore. There truly was a before and after Mediator, it really changed things."
Unable to ignore the media-driven attacks on the pharmaceutical industry, they defend themselves by denouncing the media's role in stirring up controversy, the headlines that seek to "create a buzz" and the "journalists who don't have anything better to write about".
In contrast, other respondents are well aware of the risks that the marketed product poses to patients. However, they claim to be taking these risks precisely for patient's sake. This is how the rationale for doubling the doses recommended under the regulations for children with serious pathologies is justified:
Like heroes
"Even if it's a product that is dangerous, potentially dangerous, and on which you don't have too much hindsight, you tell yourself that you can decide, with the chief scientist, to support the doctors doubling the doses because there's a therapeutic benefit."
The emphasis on acting in the patient's interest is disturbing because it leads marketers to conceal the economic dimension of their activity and to present it as a secondary concern. However, doubling the doses does indeed increase the sales of the product.
Paradoxically, referring to the patient's well-being in this way can actually serve to endorse unethical acts, while sometimes enabling the marketers to present themselves as heroes who work miracles for their patients. One of them justifies his actions in this way:
"Our product was very beneficial to patients; everyone was grateful to us… First there were the health professionals who told us 'Our patients are delighted, their cholesterol levels are really low, it's great' and then there were the patients who testified that 'My doctor had been forcing me to take cholesterol-lowering drugs for the past three years and I was always in pain everywhere… I've been taking your products for two months now and not only is my cholesterol level low, but above all, I'm no longer in any pain whatsoever.'"
Their way of presenting their profession sometimes even makes them out to be acting as caregivers.
In the final strategy, some respondents note that the notion of profitability takes precedence over the health mission, and express their mistrust of the discourse developed by other sales professionals:
"Money has become so important these days, and I get the impression there is hardly any concern for ethics in the organizations and people marketing the products."
The disillusionment of these marketers is such that, in contrast to the cases mentioned above, they can no longer find arguments to justify their marketing actions and reduce their malaise.
"I was not very comfortable because I felt like I was selling something that could possibly hurt people or even be fatal in certain cases. I was feeling a little guilty actually… I was thinking that I would have preferred to have been marketing clothes, or at least untainted products."
The only way out of their dissonance seems to be to avoid problematic practices by changing jobs, companies, or even leaving the pharmaceutical industry altogether.
Training and regulatory affairs
What is the solution? It seems difficult to make recommendations to pharmaceutical manufacturers in light of the doubts about the real willingness of top management to prevent unethical behavior by their employees when such behavior is adopted in their economic interest.
However, highlighting the existence of moral dissonance and the psychological suffering it inflicts upon workers should cause them concern. Studies show that these phenomena have negative consequences such as loss of commitment to work and increased staff turnover.
This is especially true in the pharmaceutical industry, which is involved in a noble cause – health – to which the respondents generally remain strongly attached.
Externally, an ethical dimension should be more systematically integrated into marketing training, especially in specialized health marketing courses.
Moreover, although the law has been tightened up, particularly after the Mediator affair, this has not prevented the emergence of new scandals, particularly in new markets such as implants. To protect citizens, the public authorities should therefore be paying more attention to para-medical products, which are currently subject to less restrictive regulations.
Loréa Baïada-Hirèche, Senior Lecturer in Human Resources Management, Institut Mines-Télécom Business School; Anne Sachet-Milliat, Lecturer and Researcher in Business Ethics, ISC Paris Business School and Bénédicte Bourcier-Béquaert, Lecturer and Researcher in Marketing, ESSCA École de Management
This article has been republished from The Conversation under a Creative Commons license. Read the original article (in French).
https://imtech.imt.fr/wp-content/uploads/2021/11/Visuel_marketeurs_industrie_pharmaceutique.jpg
847
1280
I'MTech
https://imtech.imt.fr/wp-content/themes/imtech-enfold-child/images/logo-imtech.png
I'MTech
2021-11-16 16:35:59
2021-11-16 16:40:04
Caring for the population or one's earnings? A dilemma for marketers in the pharmaceutical industry