Anne-Sophie Taillandier: New member of the Academy of technologies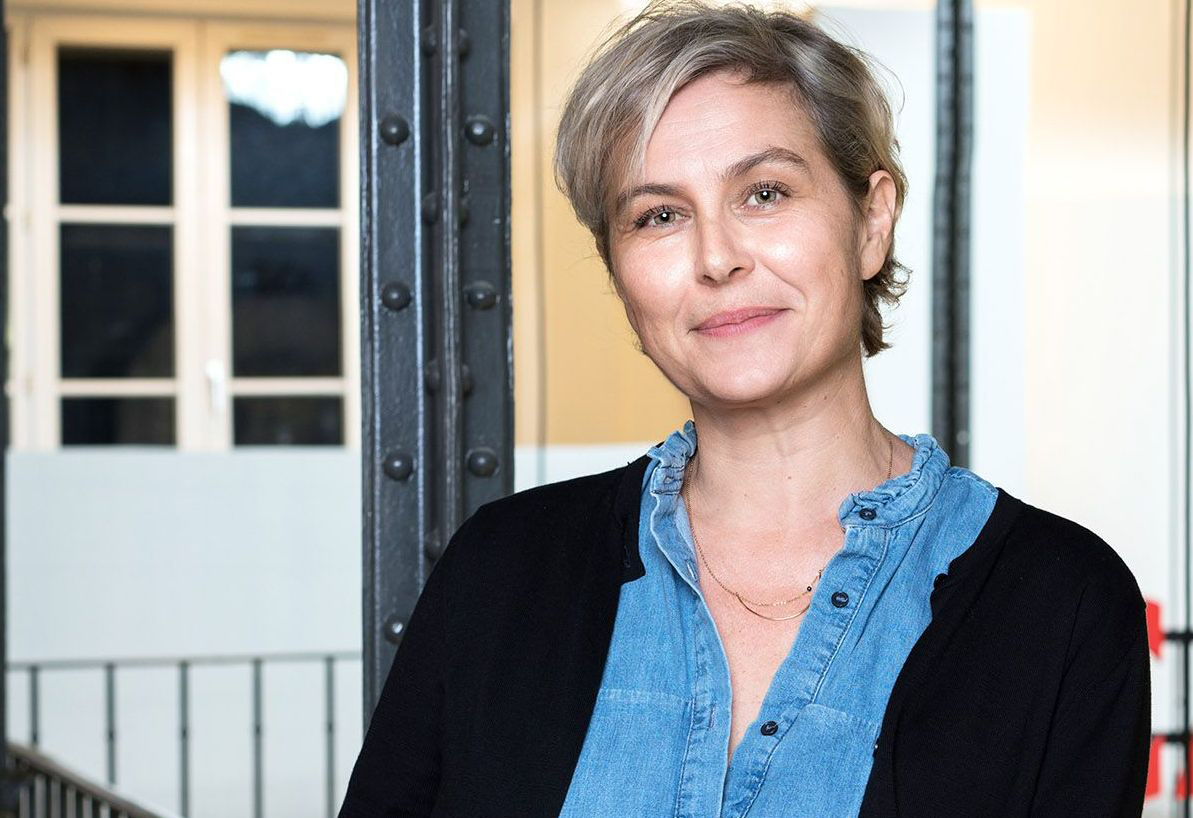 Director of Teralab, IMT's Big Data and AI platform, since 2015, Anne-Sophie Taillandier was elected member of the Academy of technologies in March 2022. This election is in recognition of her work developing projects on data and artificial intelligence at national and European level.
Newly elected to the Academy of Technologies, Anne-Sophie Taillandier has been Director of Teralab for seven years, a platform created by IMT in 2012 that specializes in Big Data and Artificial Intelligence. Anne-Sophie Taillandier was drawn towards a scientific occupation as she "always found mathematics enjoyable," she says. "This led me to study science, first in an engineering school, at CentraleSupélec, and then to complete a doctoral thesis in Applied Mathematics at the ENS, which I defended in 1998," she adds.
Once her thesis in Artificial Intelligence was completed, she joined Dassault Systèmes. "After my thesis, I wanted to see an immediate application of the things I had learned, so I joined Dassault Systèmes where I held various positions," says Anne-Sophie Taillandier. During the ten years she spent at the well-known company, she contributed to the development of modeling software, worked in Human Resources, and led the Research & Development department of the brand Simulia. In 2008, she moved to an IT security company, and then in 2012 became Director of Technology at LTU Technologies, an image recognition software company, until 2015, when she took over the management of Teralab at IMT.
"It was the opportunity to work in a wide variety of fields while focusing on data, machine learning, and its applications that prompted me to join Teralab," says Anne-Sophie Taillandier. Working with diverse companies requires "understanding a profession to grasp the meaning of the data that we are manipulating". For the Director of Teralab, this experience mirrored that of her thesis, during which she had to understand the meaning of data provided by automotive engineers in order to manipulate it appropriately.
Communicating and explaining
In the course of her career, Anne-Sophie Taillandier realized "that there were language barriers, that there were sometimes difficulties in understanding each other". She has taken a particular interest in these problems. "I've always found it interesting to take an educational approach to explain our work, to try to hide the computational and mathematical complexity in simple language," says the Teralab director. "Since its inception, Teralab has aimed to facilitate the use of sophisticated technology, and to understand the professions of people who hold the data," she says.
Teralab positions itself as an intermediary between companies and researchers so that they may understand each other and cooperate. In this project, it is necessary to make different disciplines work together. A technology watch is also important to remain up to date with the latest innovations, which can be better suited to a client's needs. In addition, Teralab has seen new issues arise during its eight years of existence.
"We realized that the users who came to us in the beginning wanted to work on their own data, whereas today they want to work in an ecosystem that allows the circulation of their data. This raises issues of control over the use of their data, as well as of architecture and exchange standards," points out Anne-Sophie Taillandier. The pooling of data held by different companies raises issues of confidentiality, as they may be in competition on certain points.
European recognition
"At TeraLab, we asked ourselves about data sharing between companies, which led us to the Gaia-X initiative". In this European association, Teralab and other companies participate in the development of services to create a 'cloud federation'. This is essential as a basis for enabling the flow of data, interoperability, and avoiding confining companies to 'cloud' solutions. Europe's technological independence depends on these types of regulations and standards. Not only would companies be able to protect their digital assets and make informed choices, but they would also be able to share information with each other, under suitable conditions according to the sensitivity of their data.
In the development of Gaia-X federated services and the creation of data spaces, Teralab provides its technological and human resources to validate architecture, to prototype new services on sector-specific data spaces, and to build the open-source software layer that is essential to this development. "If EDF or another critical infrastructure, like banking, wants to be able to move sensitive data into these data spaces, they will need both technical and legal guarantees.".
Teralab, since the end of the public funding that it received until 2018, has not stopped growing, especially at European level. "We currently have a European project on health-related data on cardiovascular diseases," says the Teralab director. The goal is for researchers in European countries who need data on these diseases to be able to conduct research via a DataHub – a space for sharing data. In the future, Teralab's goal is to continue its work in cloud federation and to "become a leading platform for the creation of digital ecosystems," says Anne-Sophie Taillandier.
Rémy Fauvel
https://imtech.imt.fr/wp-content/uploads/2022/03/Anne-Sophie_Taillandier-rcadre.jpg
818
1193
I'MTech
https://imtech.imt.fr/wp-content/themes/imtech-enfold-child/images/logo-imtech.png
I'MTech
2022-05-02 15:43:30
2022-05-02 15:43:31
Anne-Sophie Taillandier: New member of the Academy of technologies