Robots teaching assistants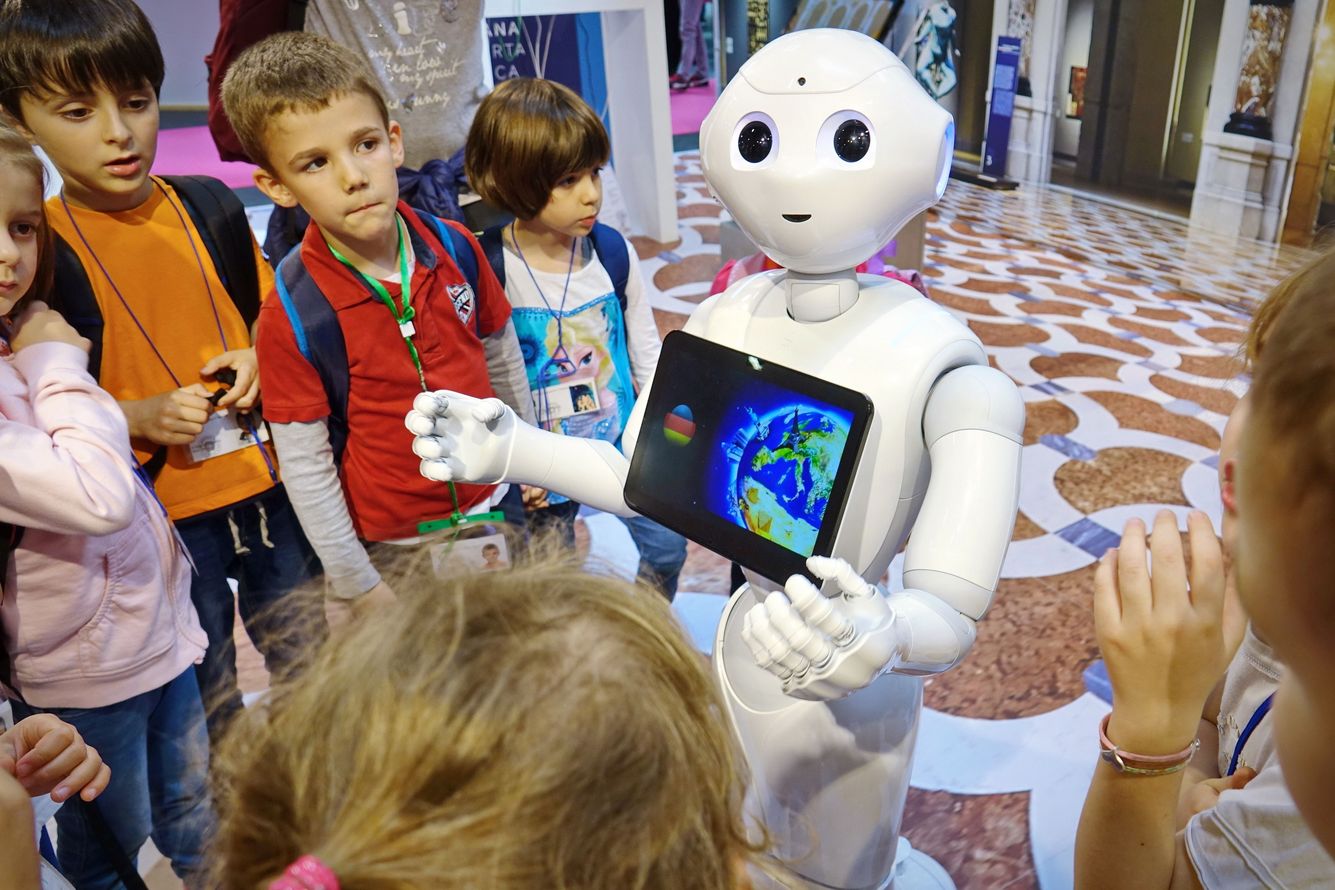 The H2020 ANIMATAS project, launched in January 2018 for a four-year period, seeks to introduce robots with social skills in schools to assist teaching staff. Chloé Clavel, a researcher in affective computing at Télécom ParisTech, one of the project's academic partners, answered our questions on her research in artificial intelligence for the ANIMATAS project.
What is the overall focus of the European project ANIMATAS?
The ANIMATAS project focuses on an exciting application of research in artificial intelligence related to human-agent interactions: education in schools. The project also contributes to other work and research being carried out to integrate new technologies into new educational methods for schools.
The project's objectives are focused on research in affective computing and social robotics. More specifically, the project aims to develop computational models to provide the robots and virtual characters with social skills in the context of interactions with children and teachers in the school setting.
What are the main issues you are facing?
We are working on how we can incorporate robots to allow children to learn a variety of skills, such as computational thinking or social skills. The first issue concerns the robot or virtual character's role in this learning context and in the pre-existing interactions between children and teachers (for example, counselors, colleagues or partners in the context of a game).
Another important issue relates to the capacity of the underlying computational models responsible for the robots' behavior to adapt to a variety of situations and different children. The objective is for the robot to be attentive to its environment and remain active in its learning while interacting with children.
Finally, there are significant ethical issues involved in the experiments and the development of computational models in accordance with European recommendations. These issues are handled by the ethics committee.
Who else is involved with you in this project, and what are the important types of collaboration in your research?
We have partners from major European academic laboratories. The majority are researchers in the field of affective computing, but also include researchers in educational technologies from the École Polytechnique Fédérale de Lausanne (EPFL), with whom we are working on the previously mentioned issue of the robot's role in the learning process.
Three researchers from Télécom ParisTech are involved in this project: Giovanna Varni and myself, from the Images, Data and Signal Department and Nicolas Rollet, from the Economic and Social Sciences Department.
ANIMATAS requires skills in computer science, linguistics, cognitive sciences and pedagogy… What areas are the researchers from Télécom ParisTech contributing to?
Télécom ParisTech is contributing skills in affective computing and computational linguistics. More specifically, my PhD student, Tanvi Dinkar, and I are working on the automatic analysis of disfluencies (for example, hesitations, unfinished words or sentences) as a sign of a child's emotions or stress in the learning process, or their level of confidence in their skills (feeling of knowledge) in the context of their interactions with other children, the teacher or the robot.
How will the results of ANIMATAS be used?
The project is a research training network, and one of its main objectives is to train PhD students (15 for ANIMATAS) in research as well as uniting work around affective computing and social robotics for education.
The project also includes unfunded partners such as companies in the field of robotics and major US laboratories such as ICT (Institute of Creative Technologies) and USC (University of Southern California) who provide us with regular feedback on scientific advances made by ANIMATAS and their industrial potential.
A workshop aimed at promoting ANIMATAS research among industrialists will be organized in September 2020 at Télécom ParisTech.
What is the next step in this project?
The kick-off of the project took place in February 2018. We are currently working with schools and educational partners to define interaction scenarios and learning tasks to collect the data we will use to develop our social interaction models.
Read more on I'MTech:
https://imtech.imt.fr/wp-content/uploads/2018/11/Visuel_Une-1.jpg
890
1335
I'MTech
https://imtech.imt.fr/wp-content/themes/imtech-enfold-child/images/logo-imtech.png
I'MTech
2019-02-05 12:27:49
2019-02-06 16:16:37
Robots teaching assistants