"We must work now to recycle composites"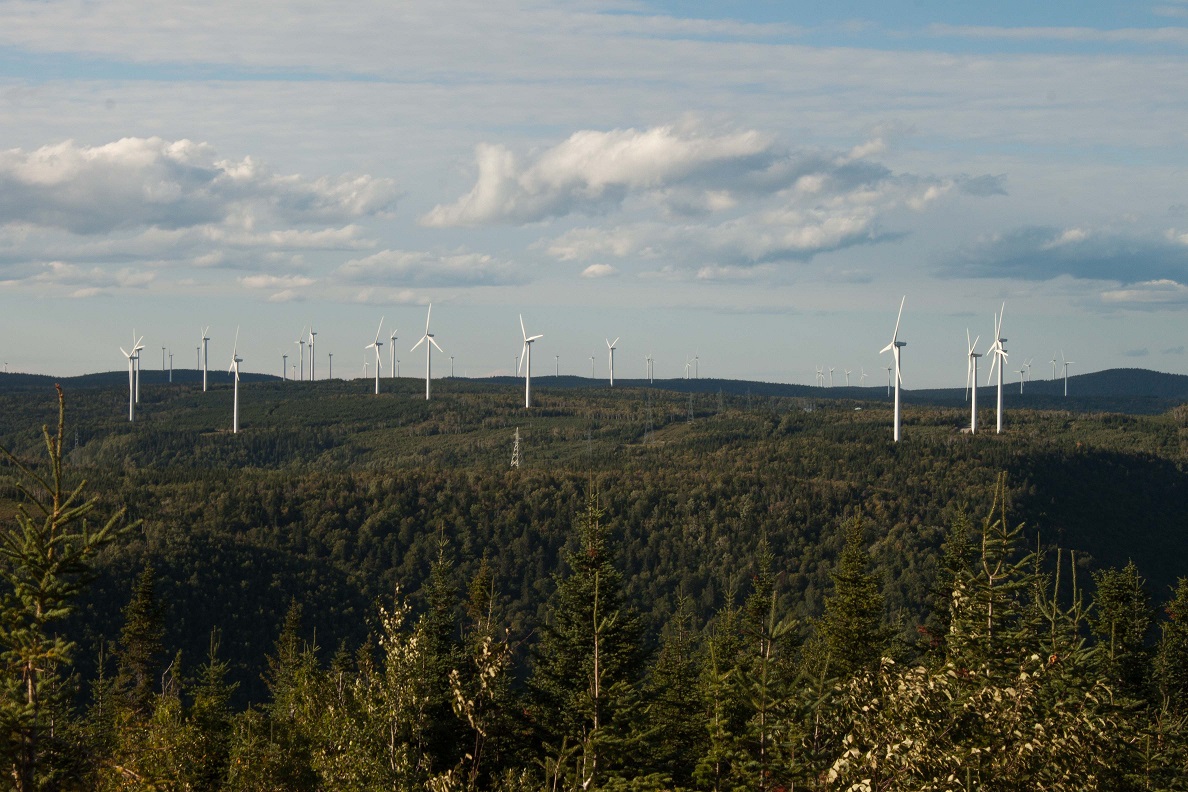 High-performance composite materials are used in cutting-edge sectors such as energy, aerospace and defense. The majority of these parts have not yet reached the end-of-life stage, but recycling them remains a medium-term issue that must be considered now in order to offer technically efficient and economically viable solutions when the time comes. The issue is one that Marie-France Lacrampe, a researcher in plastics materials and processes, is working on at IMT Lille Douai. She presents the processes scientists are currently studying for recycling composites and explains why efforts in this area must start increasing today.
Are all composite materials recyclable?
Marie-France Lacrampe: In theory, they are recyclable: we can always find something to do with them. The important question is, will the solution we find be a useful one? If so, will it be economically viable? In this respect, we must distinguish between composites according to the nature of their polymer matrix, their reinforcing fibers and the dimensions of these fibers.  Recycling possibilities for glass fiber composites are not the same as those for carbon fiber composites.
Read more on I'MTech: What is a composite material?
Glass fiber composites are among the most common. What can be done with these materials at the end of life?
MFL: Glass-fiber-reinforced polymers now represent a significant source of potential products to recycle. Annual global production currently represents millions of tons. Most of these materials use small, cut fibers. These are non-structural composites that can be seen as fiber-filled thermoplastic or thermosetting polymers. The ratio between the cost of recycling these materials and the value of the recycled product is not very advantageous. Currently, the most reasonable solution would be to incinerate them to recover thermal energy for various industrial applications. Nevertheless, in some specific cases, mechanical recycling is possible: the materials can be ground and integrated into a polymer matrix. This offers valuable uses that justify the recycling costs. For example, this method is being explored as one of the components of the Interreg Recy Composite* project that we are participating in.
What functionality does this type of approach enhance?
MFL: In our case, we grind automotive parts made with glass fibers found under the engine hood. The ground material is used to develop intumescent systems, which swell when exposed to heat. These intumescent systems represent a strategy for passively protecting a material from fire. The intumescence leads to a crust forming that slowly conducts heat to the material's surface, thus diminishing its deterioration and reducing the gases feeding the flame. These systems are generally expensive and integrating the ground materials helps reduce production costs. The proposed formulations made from recycled glass fiber composites can compete with existing formulations in terms of their fire behavior. The ongoing research seeks to develop other characteristics, including mechanical ones. The results are encouraging and increase the value of the recycled materials. However, this does not offer a solution for absorbing all the potential sources of glass fiber composite materials. As it stands, energy recovery remains the only economically viable solution.
What about other composites, such as those with carbon fibers used for high-performance applications?
MFL: Carbon-fiber composites offer much more valuable potential for use after recycling. Production volumes are currently lower, but worldwide production is significantly growing. Recycling solutions for these materials exist, but they are currently limited to manufacturing waste for the most part. In certain cases, the pyrolysis of these composites makes it possible to once again obtain long carbon fibers and architectured reinforcements that can be used instead of new fibers. The disadvantage is that the polymer matrix is burned in the process and cannot be used. Other solutions are currently being studied, including solvolysis methods.
What is solvolysis?
MFL: It involves selectively dissolving the components of a composite to recover them. In the case of thermoplastic polymer matrices this process, while not easy, is technically feasible. In the case of thermosetting polymer matrices, selectively dissolving the polymer matrix without damaging the fibers is more complicated and requires specific equipment and protocols. This aspect is also being addressed in the Recy-Composite project. The initial results reveal the feasibility of this process. The recovered carbon reinforcement is of good quality and could be reintroduced to create a new composite with satisfactory properties. There are still many obstacles to overcome, including identifying solvents that could achieve the objective without creating any major health or safety problems.
Are there recycling issues for other types of composites?
MFL: Without being exhaustive, there is a new type of composite material that will someday need to be recycled: composites that use natural fibers. They offer very interesting properties, including from an environmental perspective. The problem is that the end-of-life processing of these materials is not yet well understood. For now, only mechanical recycling has been considered and it is already posing technical problems. The plant reinforcements used in these materials are susceptible to aging and are more temperature and shear sensitive. Grinding, reprocessing and reintegrating these components into a new composite material results in significant decreases in mechanical performance. A potential solution currently being assessed as part of the Recy-Composite project involves an original compounding process that can lower the temperatures. The initial results confirm this technology's potential, but they must be complemented to ensure a higher level of performance.
Read more on I'MTech: Flax and hemp among tomorrow's high-performance composite materials
In general, does the low volume of composite materials pose any problems in developing a recycling system?
MFL: Yes, because the biggest problem is currently the volume of the composite materials sources available for recycling. Until we can obtain a more constant and homogeneous inflow of the composites, it will be difficult to recycle them. Yet, one of the main advantages of structural composites is that, as primary construction materials, they are designed on a case-by-case basis according to the application. This explains the great variety of materials to be processed, the small volumes and why recycling solutions must be adapted case by case.
Is there cause for optimism regarding our ability to establish recycling systems despite this case-by-case issue?
MFL: The markets are rapidly evolving. Many applications are being developed for which the recycling costs can be compensated by gains in raw materials, without adversely affecting performance. Composites are increasingly used for structural parts, which naturally leads to an increase in volume of the potential sources of composites to recycle. The location of these future sources is fairly well known: in areas involving aircraft, wind turbines and major infrastructures. We also know the types of materials they contain. In these cases, the dismantling, collection and treatment circuits will be easy to create and adapt. The major challenge will be handling common, diffuse waste that is not well identified. Yet, even with lower volumes compared to other materials, it will still be possible to organize profitable systems.
These situations will not arise until a few years from now. Why is it important to study this topic already?
MFL: These systems will only be profitable if technical solutions to the problems have been validated beforehand. Excuses such as "it's not profitable today", "the systems do not exist" or "the inflow is too insignificant," must not prevent us from seeking solutions. Otherwise, once the volumes become truly significant and the environmental constraints become extreme, we will be without technical solutions and systems. We will not have made any progress and the only proposed solution will be: "we must stop producing composite materials!" The volumes do not yet exist, but we can predict and anticipate them, design logistics to be implemented and at the same time prepare for the scientific and technical work that remains to be done.
*The Interreg V France Wallonie Flandres RECY-COMPOSITE project, supported by the European Union and the Walloon Region is jointly led by Certech, VKC, CTP, CREPIM, ARMINES and IMT Lille Douai.
https://imtech.imt.fr/wp-content/uploads/2019/02/Imageeoliennes_BD.jpg
792
1188
I'MTech
https://imtech.imt.fr/wp-content/themes/imtech-enfold-child/images/logo-imtech.png
I'MTech
2019-02-01 15:16:43
2023-11-09 14:13:52
"We must work now to recycle composites"