Supply chain management: Tools for responding to unforeseen events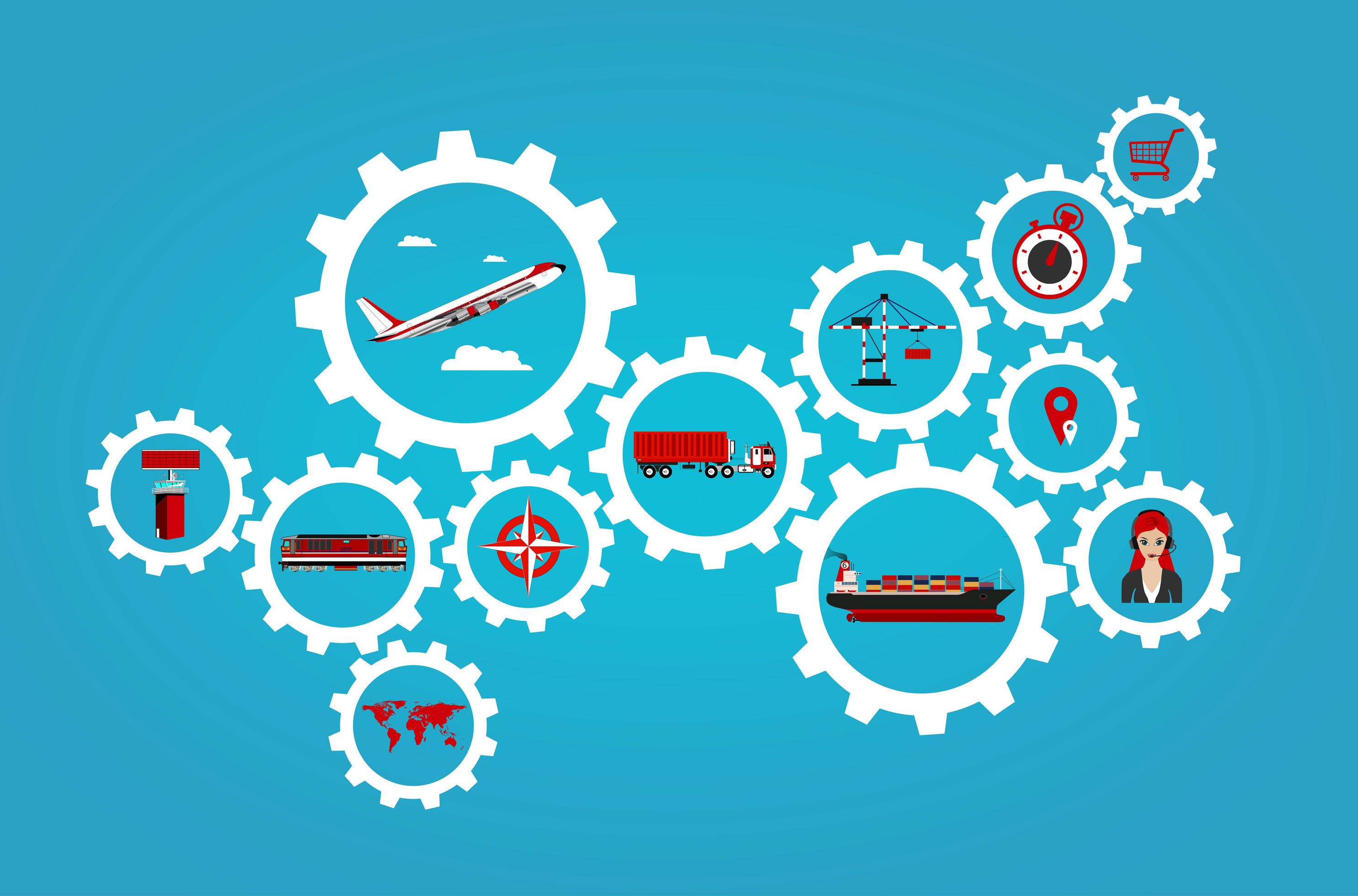 The inauguration of IOMEGA took place on march 14, 2017. This demonstration platform is designed to accelerate the dissemination of contributions by Mines Albi researchers in the industrial world, particularly concerning their expertise in Supply Chain Management. Matthieu Lauras, an industrial engineering researcher, is already working on tools to help businesses and humanitarian agencies manage costs and respond to unforeseen events.
First there were Fordism and Toyotism and then came Supply Chain Management (SCM). So much for rhyming. During the 1990s businesses were marked by globalization of trade and offshoring. They began working in networks and relying on information and communication technologies which were constantly changing. It was clear that the industrial organization used in the past would no longer work. Researchers named this revolution Supply Chain Management.
Twenty-five years later SCM has come a long way and has become a discipline in its own right. It aims to manage all of the various flows (materials, information, cash) which are vital to a business or a network of businesses.
Supply Chain Management today
Supply chain management considers the entire network: from suppliers to final users of a product (or service). Matthieu Lauras, an Industrial Engineering researcher at Mines Albi, gives an example. "For the yogurt supply chain, there are the suppliers of raw materials (milk, sugar, flour…) then purchasing of containers to make the cups and boxes, etc." Supply chain management coordinates all these various flows in order to manufacture products on schedule and deliver them to the right place, in keeping with the planned budget.
SCM concerns all sectors of activity from the manufacturing industry to services. It has become essential to a business's performance and management. But there is room for improvement. Up until now, the tools created have been devoted to cost control. "The competitiveness problem that businesses are currently facing is no longer linked to this element. What now interests them is their ability to detect disruptions and react to them. That's why our researchers are focusing on supply chain agility and resilience," explains Matthieu Lauras. At Mines Albi, researchers are working on improving SCM tools using a blend of IT and logistics skills.
Applied research to better handle unforeseen events
A number of elements can disrupt the proper functioning of supply chains. On one hand, markets are constantly changing, making it difficult to estimate production volumes. On the other hand, globalization has made transport subject to greater variations. "The strength of a business lies in its ability to handle disruptions," notes Matthieu Lauras. This is why researchers are developing new tools which are better suited to these networks. "We are working on detecting differences between what was planned and what is really happening. We're also developing decision-making support resources in order to enhance decision-makers' ability to adapt. This helps them take corrective action in order to react quickly and effectively to unforeseen events," explains the researcher.
As a first step, researchers are concentrating on the resistance and resilience of the network. They have set up research designs based on simulations of disruptions in order to evaluate the chain's response to these events. Modeling makes it possible to test different scenarios and evaluate the impact of a disruption according to its magnitude and location in the supply chain. "We are working on a concrete case as part of the Agile Supply Chain Chair with Pierre Fabre. For example, this involves evaluating if a purchaser's network of suppliers would potentially be able to face significant variations in demand. It is also important to determine if the purchaser could maintain his activity in acceptable conditions in the event of a sudden default of one of these partners," explains Matthieu Lauras
New technology for real-time monitoring of supply chains
Another area of research is real-time management. "We use connected devices because they allow us to obtain information at any time about the entire network. But this information arrives in a jumble…that's why we are working on tools based on artificial intelligence to help 'digest' it and pass on only what is necessary to the decision-maker," says the researcher.
In addition, these tools are tested through collaborations with businesses and final users. "Using past data, we observe the level of performance of traditional methods in a disrupted situation. Performance is measured in terms of fill percentage, cycle time (time it takes between a certain step and delivery for example), etc. Then we simulate the performance we would obtain using our new tools. This allows us to measure the differences and demonstrate the positive impact," explains Matthieu Lauras.
Industry partners then provide the opportunity to conduct field experiments. If the results are confirmed, partners like Iterop carry out the necessary development of commercial devices which then serve a wider range of users. Founded in 2013 by two former Mines Albi PhD students, the start-up Interopsys develops and markets software solutions for simplifying the collaboration between the personnel of a company and their information system.
A concrete example: The Red Cross
Mines Albi researchers are working on determining strategic locations around the world for the Red Cross to pre-position supplies, thus enabling the organization to respond to natural disasters more quickly. Unlike businesses, humanitarian agencies do not strive to make a profit but rather to control costs. This gives them a greater scope of action and allows them to take action in a greater number of operational areas for the same cost.
Matthieu Lauras explains: "Our research has helped reorganize the network of warehouses used by this humanitarian agency. When a crisis occurs, it must be able to make the best choices for the necessary suppliers and mode of transport. However, it does not currently have a way to measure the pros and cons of these different modes. For example, it focuses on its list of international suppliers but does not consider local suppliers. So we have decision-making support tools for planning and taking action in the short term in order to make decisions in an emergency situation."
But is it possible to transpose techniques from one sector to another? Naturally, researchers have identified this possibility, which is referred to as cross-learning. Supply chains in the humanitarian sector already function with agility, while businesses control costs. "We take the best practices from one sector and use them in another. The difficulty lies in successfully adapting them to very different environments," explains Matthieu Lauras. In both cases, this applied research has proven to be successful and will only continue to expand in scope. The arrival of the IOMEGA platform should help researchers perform practical tests and reduce the time required for implementation.
[box type="shadow" align="" class="" width=""]
IOMEGA: Mines Albi's industrial engineering platform
This platform, which was inaugurated on March 14, 2017, makes it possible for Mines Albi to demonstrate tools for product design and configuration as well as for designing information systems for crisis management, risk management for projects and supply chain management.
Most importantly it offers decision-making support tools for complex and highly collaborative environments. For this, the platform benefits from experiment kits for connected devices and computer hardware with an autonomous network. This technology makes it possible to set up experiments under the right conditions. An audiovisual system (video display wall, touchscreen…) is also used for the demonstrations. This helps potential users immerse themselves in configurations that mimic real-life situations.
IOMEGA was designed to provide two spaces for scenario configuration on which two teams may work simultaneously. One uses conventional tools while the other tests those from the laboratory.
A number of projects have already been launched involving this platform, including the Agile Supply Chain Chair in partnership with Pierre Fabre, the AGIRE joint laboratory dedicated to the resilience of businesses in association with AGILEA (a supply chain management consulting firm). Another project is a PhD dissertation on the connected management of flows of urgent products with the French blood bank (EFS). In the long term, IOMEGA should lead to new partnerships for Mines Albi. Most importantly, it strives to accelerate the dissemination of researchers' contributions to the world of industry and users.
[/box]
https://imtech.imt.fr/wp-content/uploads/2017/03/stockvault-global-logistics-concept-with-transport-industry-icons180196.jpg
1960
2970
I'MTech
https://imtech.imt.fr/wp-content/themes/imtech-enfold-child/images/logo-imtech.png
I'MTech
2017-06-13 11:00:07
2020-02-10 15:22:59
Supply chain management: Tools for responding to unforeseen events