The product of research carried out by its founder, Hussein Fakhoury, at the Télécom ParisTech laboratories (part of the Télécom & Société numérique Carnot institute), Scalinx is destined to shine as a French gem in the field of electronics. By developing a new generation of analog-to-digital converters, this startup is attracting the attention of stakeholders in strategic fields such as the defense and space sectors. These components are found in all electronic systems that interface analog and digital functions, whose performance depends on the quality of the converters they use.
"We live in an analog world, whereas machines exist in a digital world," Hussein Fakhoury explains. According to this entrepreneur, founder of the startup Scalinx, all electronic systems must therefore feature a component that can transform analog magnitudes into digital values. "This converter plays a vital role in enabling computers to process information from the real world," he insists. Why is this? It makes it possible to transform a value that is continually changing over time, like electrical voltage, into digital data that can be processed by computer systems. And designing this interface is precisely what Hussein Fakhoury's startup specializes in.
Scalinx develops next generation analog-to-digital converters. Based on a different architectural approach than that used by its competitors, the components it has developed offer many advantages for applications that require a fast digitization system. "By using a new electronic design for the structure, we provide a much more compact solution that consumes less energy," the startup founder explains. However, he points out that the Scalinx interfaces "are not intended to replace the historical architectural in every circumstance, since these historical structures are essential for certain applications."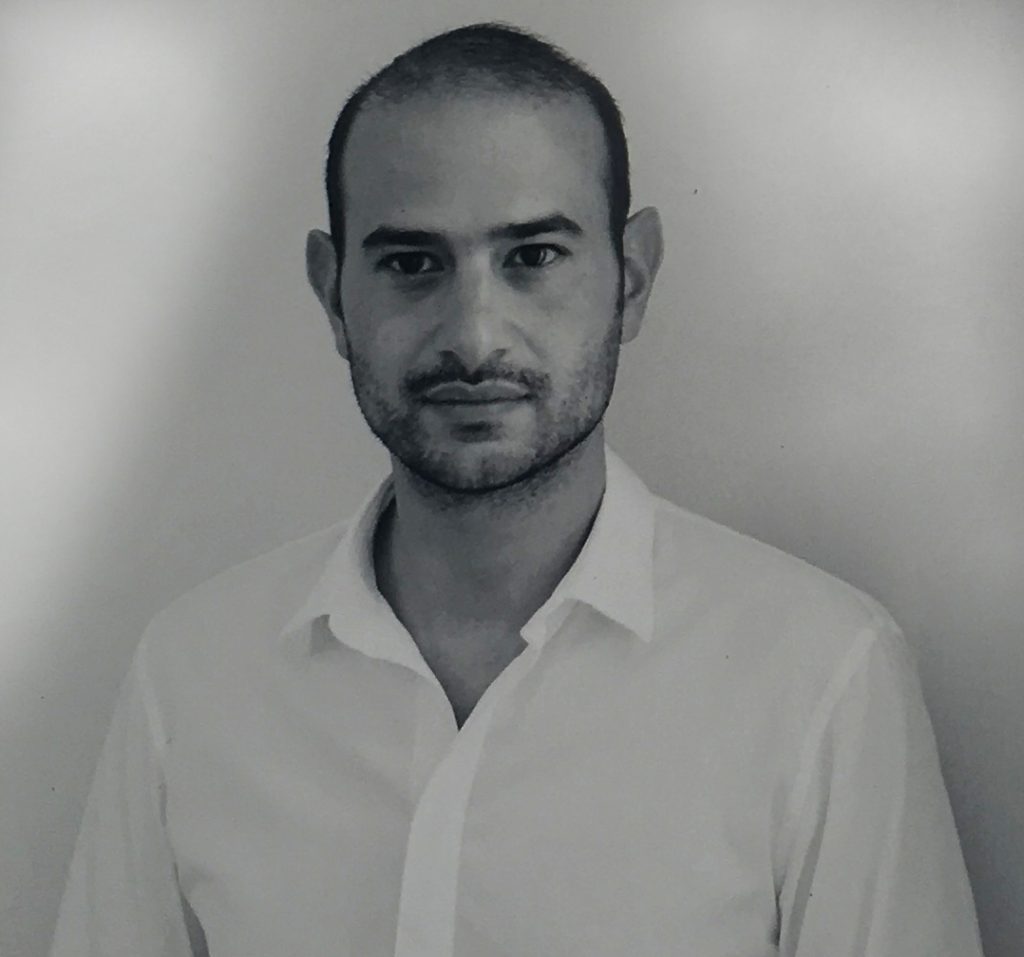 These new converters are intended for specific markets, in which the performance and the efficient use of space are of upmost importance. This is the case in the space electronics, defense, and medical imaging sectors. For this last example, a prime example is ultrasound. While today we can see the fetus in a woman's womb in two dimensions using ultrasound technology, medical imaging is increasingly moving towards 3D visualization. However, to transition from 2D to 3D, probes must be used that use more converters. With the traditional architectures, the heat dissipation would become too great, and would not only damage the probe, but could inconvenience the patient.
And the obstacles are not only of a technical nature; they are also strategic. The quality of an electronic system depends on this analog/digital interface. Quality is therefore of utmost importance for high-end systems. Currently, however, "the global leaders for high-performance components in this field are American," Hussein Fakhoury observes. Yet the trade regulations, as well as issues of sovereignty and confidentiality of use can represent a limit for European stakeholders in critical areas like the defense sector.
A spin-off from Télécom ParisTech set to conquer Europe
Scalinx therefore wants to become a reference in France and Europe for converters intended for applications that cannot sacrifice energy consumption for the sake of performance. For now, the field appears to be open. "Few companies want to take on this strategic market," the founder explains. The startup's ambition seems to be taking shape, since it benefited from two consecutive years of support from Bpifrance as the winner of the national i-Lab contest for business start-up assistance in 2015 and 2016. It also received an honor loan from The Fondation Télécom in 2016.
Scalinx's level of cutting-edge technology in the key area of analog-digital interfaces can be attributed to the fact that its development took place in an environment conducive to state-of-the-art innovation. Hussein Fakhoury is a former Télécom ParisTech researcher (part of the Télécom & Société numérique Carnot institute), and his company is a spin-off that has been carefully nurtured to maturity. "Already in 2004, when I was working for Philips, I thought the subject of converters was promising, and I began my research work in 2008 to improve my technical knowledge of the subject," he explains.
Then, between 2008 and the creation of Scalinx in 2015, several partnerships were established with industrial stakeholders, which resulted in the next generation of components that the startup is now developing. NXP — the former Philips branch specialized in semiconductors—France Télécom (now Orange) and Thalès collaborated with the Télécom ParisTech laboratory to develop the technology that is today being used by Scalinx.
With this wealth of expertise, the company is now seeking to develop its business and acquire new customers. Its business model is based on a "design house" model, as Hussein Fakhoury explains: "The customers come to see us with detailed specifications or with a concept, and we produce a turnkey integrated circuit that matches the technical specifications we established together." This is a concept the founder of Scalinx hopes to further capitalize on as he pursues his ambition of European conquest, an objective he plans to meet over the course of the next five years.

The TSN Carnot institute, a guarantee of excellence in partnership-based research since 2006
Having first received the Carnot label in 2006, the Télécom & Société numérique Carnot institute is the first national "Information and Communication Science and Technology" Carnot institute. Home to over 2,000 researchers, it is focused on the technical, economic and social implications of the digital transition. In 2016, the Carnot label was renewed for the second consecutive time, demonstrating the quality of the innovations produced through the collaborations between researchers and companies. The institute encompasses Télécom ParisTech, IMT Atlantique, Télécom SudParis, Télécom, École de Management, Eurecom, Télécom Physique Strasbourg and Télécom Saint-Étienne, École Polytechnique (Lix and CMAP laboratories), Strate École de Design and Femto Engineering.