M.I.N.E.S and Télécom & Société numérique Carnot institutes have again been awarded the Carnot label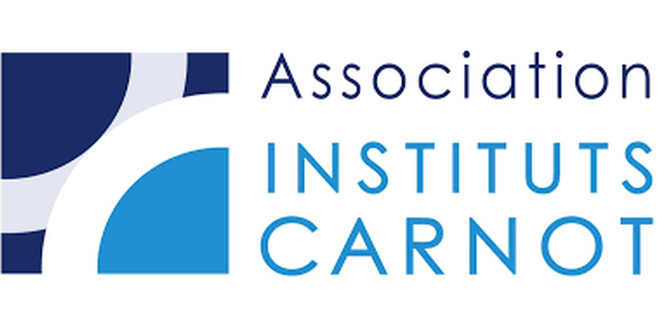 On July 6th, the Secretary of State for Higher Education and Research, Thierry Mandon, announced the recipients of the Carnot 3 Label. M.I.N.E.S Carnot institute and Télécom & Société numérique Carnot institute were among the winners: having both held the label since 2006, they again earned concrete recognition of the quality of their partnership-based research.
"I am strongly committed to the Carnot label," Thierry Mandon reminded the audience at the opening of the annual 17/20 meeting of the Carnot network, before announcing the list of the 29 Carnot institutes that received the label and 9 Carnot Springboards (new in 2016) as part of the Carnot 3 call for proposals. Since 2006, this accreditation has sought to encourage partnerships between public research labs and companies, in order to develop technology transfer and innovation.
After getting very good assessments from the National Agency for Research (ANR) for the Carnot 2 period (2012/2015), the two Carnot institutes of Institut Mines-Télécom received confirmation of their quality label for partnership-based research. In practical terms, this Carnot 3 will result in a financial contribution awarded over a period of several years, aimed at supporting the professionalization of corporate relations departments, the internationalization of partnerships, and upstream research.
The 2 Institut Mines-Télécom's Carnots :
Find out more about M.I.N.E.S. Carnot institute, composed of six Mines schools, as well as some teams from Ecole Polytechnique and ENSTA Paris Tech, in partnership with the contract research organization Armines.
Find out more about Télécom & Société Numérique Carnot institute, which encompasses Télécom ParisTech, Télécom Bretagne, Télécom SudParis, Télécom Ecole de Management, Eurecom, Télécom Saint-Etienne, Télécom Physique Strasbourg, two Ecole Polytechnique labs and Strate Design.
PLEASE NOTE!
The next Carnot meeting will be the corporate meetings on October 5 and 6, 2016 in Lyon, with the objective of presenting the partnership offering in the area of R&D between the institutes and companies, from SME-SMI to large corporate groups.
[box type="shadow" align="" class="" width=""]
The Carnot label

The Carnot label, created in 2006, is aimed at developing partnership-based research, conducting research studies led by public laboratories in partnership with socioeconomic stakeholders, primarily companies (from SMEs to large corporate groups), in order to address their needs.
The Carnot label is awarded to public research structures, Carnot institutes, which simultaneously carry out upstream research activities, enabling the renewal of their scientific and technological skills, while also committing to a proactive policy in the area of partnership-based research that benefits the socioeconomic worlds. The Ministry for Research awards the label to Carnot institutes following a very selective call for applications.[/box]
https://imtech.imt.fr/wp-content/uploads/2016/07/Logo_Association_Instituts_Carnot660x330.png
330
660
I'MTech
https://imtech.imt.fr/wp-content/themes/imtech-enfold-child/images/logo-imtech.png
I'MTech
2016-07-12 10:12:30
2017-12-11 15:47:57
M.I.N.E.S and Télécom & Société numérique Carnot institutes have again been awarded the Carnot label