Green4Cloud: greener, local cloud services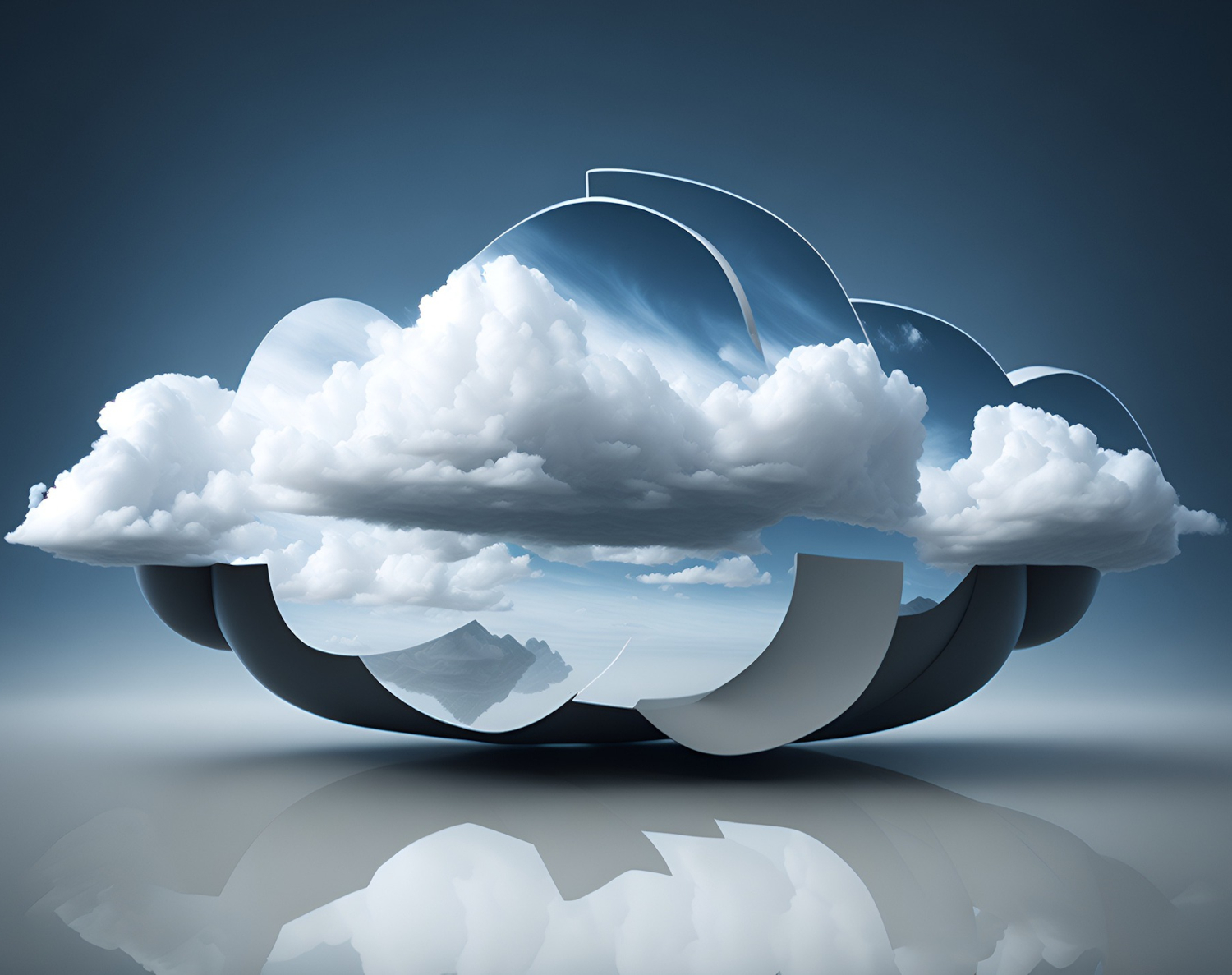 The start-up Green4Cloud, incubated at IMT Mines Alès and present at VivaTech 2023, is addressing the challenge of making the cloud more environmentally-friendly. To do so, the company plans to install over one hundred local data centers, while optimizing their energy consumption.
The environmental footprint of digital technology across its entire value chain is a major issue, whether in relation to mining rare materials, energy consumption, CO2 emissions, recycling equipment or other aspects. There are a wide range of issues involved, from manufacturing equipment to its use and end-of-life management.
One major use is cloud computing, which is often portrayed as an all-digital solution. But it actually relies on numerous hardware components, starting with data centers. "According to a GreenIT report from June 2020, in France digital technology consumes the equivalent of 8.3 % of overall electricity production, with data centers responsible for a 13% share," says Julien Delcroix, CEO of the start-up Green4Cloud, incubated at IMT Mines Alès and present at VivaTech 2023. "This consumption also represents nearly 300,000 tons of CO2 released, an emissions volume similar to that of a city with a population of 34,000 like Auxerre."
"Second-hand" data centers data
The cloud's environmental impact is therefore far from insignificant and Green4Cloud seeks to help reduce it. The company offers organizations hosting, messaging and data backup services. It primarily uses an eco-designed architecture, composed almost entirely of reconditioned equipment, with the exception of SSD (Solid-State Drive) storage, equipment used for data storage. This is an imposed choice, as Delcroix explains: "We prioritize new SSD in order to ensure data integrity. With a used device, it's difficult to anticipate its service life, which can lead to additional maintenance costs. Since storage is central to our value proposition, we can't take any chances. But, all of our active components, (servers, switches, firewalls, for example) are reconditioned and tested in advance." This is a way to extend the service life of hardware which otherwise would have been thrown away.
To this end, Green4Cloud gives its architecture the ability to combine various components, regardless of their manufacturer, the technology used, or age. This heterogeneous design makes it possible to recover and operate reconditioned products from different sources, while avoiding current supply problems for new equipment, due in particular to the COVID crisis.
This architecture is still being built, but the company is already looking ahead to its future ramp-up. "Our technical choices, for example, developing micro-services, makes our architecture highly scalable,"says Delcroix. "So it will be suited to our initial offerings, with a few data centers, and will remain stable when there are hundreds."
Data center heating
The start-up is also tackling the energy consumption of its data centers, by taking advantage of its customers' specific profiles. "Companies and local authorities' needs will primarily occur during the week, and daytime hours,"says the CEO de Green4Cloud. "Therefore, at night and on weekends, we can reduce the computing resources allocated to their nearby data centers and redistribute them to more distant, energy-intensive equipment."
Another way the start-up seeks to optimize the cloud's energy consumption is by recovering the heat inevitably generated by data centers during their use. This is envisaged as a multi-stage project. "At first, we'll be hosting micro-data centers within the large data centers of market providers," explains Delcroix. "At that stage, we won't be able to use the heat emitted, since we'll be bound by the cooling system already in place." The start-up nevertheless remains selective in its choice of hosting providers, favoring those who are most environmentally-friendly.
"In a subsequent stage, we'll increase our proximity, by installing our micro-data centers less than an hour from our final users – in nursing homes, social housing buildings, childcare centers, for example," explains the CEO of Green4Cloud. "At that time, we'll reuse the heat released, to heat the water in a building or heat a living area, for example." A promising approach that is still being studied, with the help of IMT Mines Alès researchers, who are exploring the possibility of converting the generated heat into electricity.
Sovereignty, proximity, security
Green4Cloud also adheres to a data sovereignty approach. "Public and private companies are now aware of this issue," says Delcroix. "It's a matter of transparency: companies and public authorities need to know where their data is located and maintain control over its processing."
The best option, then, is to use local data centers: this ensures that the hosting provider is subject to the same data protection rules and that they contribute to data confidentiality. The start-up aims to do this at the departmental level in France, urging organizations to "consume data locally, as they may do with food, by buying local." Green4Cloud primarily targets small and mid-sized companies and local authorities, organizations that are generally committed to the vitality of their local communities. To this end, the company plans to work with a network of local resellers and integrators, made up of small-scale service providers: web agencies, computer repair companies, local operators etc. And as with food, "local" data consumption will reduce the associated environmental footprint – a decrease that is difficult to quantify today, but which the start-up plans to measure in the near future. This is another way it will make the cloud greener, in addition to using reconditioned equipment, reducing data centers' energy consumption and recovering generated heat.
Meanwhile, Green4Cloud has not overlooked security issues, which are crucial for any cloud provider. The founding team includes two engineers who are experts in this area, who have adopted the security-by-design approach, meaning that the solution incorporates security issues at each stage of its development. For example, using micro-data centers limits the scope of a potential cyberattack: in the event of hacking, only a few servers will be affected. Moreover, Green4Cloud relies on redundant architecture: all hosted data is systematically replicated in a second data center, a strategy that greatly limits the risks of data loss.
The start-up is set to begin marketing its service, with the installation of its two first micro-data centers, hosted locally in the Gard and Hérault departments. It then plans to expand its coverage to span the entirety of the Occitanie and Provence-Alpes-Côte d'Azur regions, gradually increasing the number of data centers available through a funding round. Its ultimate goal: build a constellation of 300 micro-data centers to provide greener cloud services across France.
Bastien Contreras.
https://imtech.imt.fr/wp-content/uploads/2023/10/Une-Green4Cloud-EN.jpg
1187
1500
I'MTech
https://imtech.imt.fr/wp-content/themes/imtech-enfold-child/images/logo-imtech.png
I'MTech
2023-10-26 08:00:00
2023-11-09 14:13:24
Green4Cloud: greener, local cloud services