Wave exposure: understanding the risks to improve protection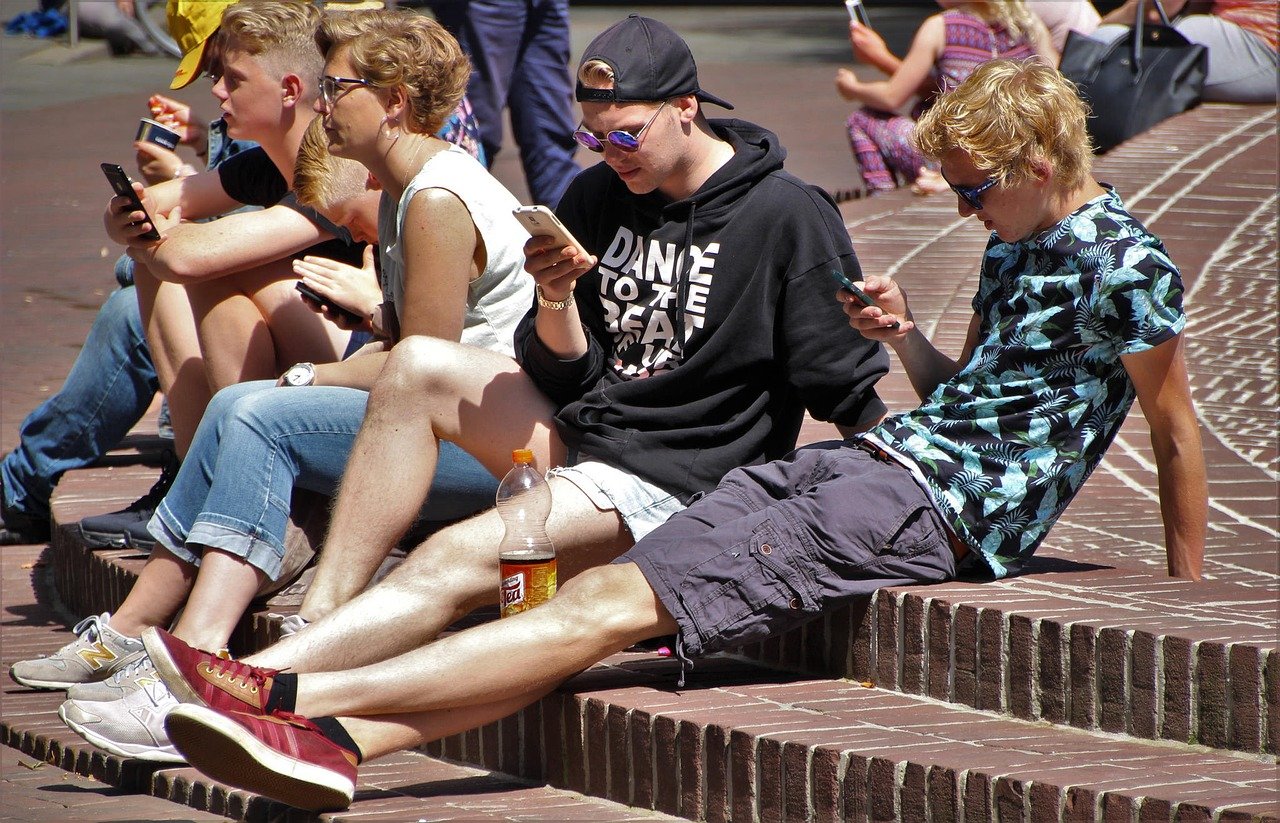 With the deployment of 5G, concerns about possible risks related to cell phones have increased. As part of the European GOLIAT project, which is funded by the European Union to the tune of €7 M, Télécom Paris and the C2M chair are contributing to monitoring the levels of exposure to magnetic fields among certain populations and identifying potential effects on their health. The project was launched in June 2022 for a duration of 4 years. Interview with Joe Wiart, C2M Chair.
Why did the European Union launch the "Exposure to EMF and Health" call for proposals, when directives to limit EMF exposure are already applied by member states?
Joe Wiart – 5G uses new frequencies and will lead to new uses. The electromagnetic fields (EMF) produced by 5G and the masts and equipment used must comply with European directives (Workers' Directive, Radio Equipment Directive) and respect the limits recommended by the European Commission. These protective limits are reassessed regularly to ensure their validity. For example, the ICNIRP (International Commission on Non-Ionizing Radiation Protection) adopted new recommendations in 2020 in light of recent knowledge.
As uses and technology evolve, it is important to accurately characterize levels of exposure to radiofrequency (RF) radiation, provide new information on the potential causal neuropsychological and biological effects, and understand the perception and communication of risks using a transdisciplinary pan-European approach.
On which populations will the studies carried out by the GOLIAT project focus, and with what objectives?
JW – The studies will focus on workers and the general population, mainly children. The aim is to accurately assess and control exposure to RF waves and changes in such exposure with the development of new technologies such as 5G, directional antennas and the use of millimeter frequencies. GOLIAT will characterize and monitor models and EMF exposure levels among young people and workers during the deployment of new-generation radio networks. The project will analyze RF radiation exposure and the potential neuropsychological effects on cognitive function, mental health and sleep among young people and workers. It will identify the potential biological and neuropsychological effects of exposure to 5G electromagnetic waves on brain function, thermoregulation and stress on the body through in vitro, in vivo and human experiments as well as digital simulation (in silico) using an integrative approach.
The researchers from Télécom Paris are already involved in the SEAWave project and are now bringing their scientific contribution to GOLIAT. What is the nature of this contribution?
JW – The role of the Télécom Paris researchers in these projects mainly concerns the tasks of data collection and exposure modeling. The work will also involve studying the contribution and limitations of artificial intelligence in exposure analysis. We will collect experimental data (via sensor networks, drive tests and mobiles) and open data on network architectures (e.g. location, frequency plan) and study the spatio-temporal reconstruction of exposure maps.
Who are the other partners involved in the GOLIAT project?
JW – GOLIAT is led by ISGlobal (Institute for Global Health, Barcelona, Spain). The team is headed up by Monica Guxens, a professor and physician specialized in public health and preventive medicine. The other 21 partners are based in 11 European countries (Austria, Belgium, Spain, France, Great Britain, Hungary, Italy, Norway, the Netherlands, Poland, Switzerland) and the USA (see the full list of partners below).
What solutions are being considered to prevent the risks of excessive exposure to EMFs in the long term?
JW – The aim is not so much to provide solutions to prevent the risk of overexposure to EMF, because the levels are already far below the limits, but more to allow everyone to understand the facts and reduce their exposure if they wish. The GOLIAT studies will focus on effective ways of lowering the levels of exposure. These are important not only in terms of reducing exposure and the associated potential health risks, but also because they foster greater acceptance of new technologies that can deliver a wide range of benefits for society.
Partners of GOLIAT:
Austria: University of Vienna (UNIVIE);
Belgium: Ghent University (UGent);
France: Télécom Paris (TP), Centre National de la Recherche Scientifique (CNRS), National Institute of Industrial Environment and Risks (INERIS);
Great Britain: University of Bristol (UNIVBRIS), University of Exeter Medical School (UNEXE);
Hungary: National Public Health Center (NPHC), University of Pécs (UP);
Italy: Consiglio Nazionale delle Ricerche (CNR), Università degli Studi di Torino (UNITO), University La Sapienza (UNIROMA1), University of Bologna (UNIBO);
Netherlands: Academisch Medisch Centrum (AMC);
Norway: Norwegian University of Life Sciences (NMBU);
Poland: Nofer Institute of Occupational Medicine (NIOM);
Spain: Barcelona Institute for Global Health (ISGlobal), Science for Change (SfC);
Switzerland: Swiss Tropical and Public Health Institute (SwissTPH);
USA: Massachusetts General Hospital (MGH), Harvard School of Public Health (HSPH), University of Michigan (UMich).
Interview by Véronique Charlet
https://imtech.imt.fr/wp-content/uploads/2022/06/pokemon-1548194_1280.jpg
823
1280
I'MTech
https://imtech.imt.fr/wp-content/themes/imtech-enfold-child/images/logo-imtech.png
I'MTech
2022-10-12 17:21:52
2022-10-12 17:22:39
Wave exposure: understanding the risks to improve protection