IMPETUS: towards improved urban safety and security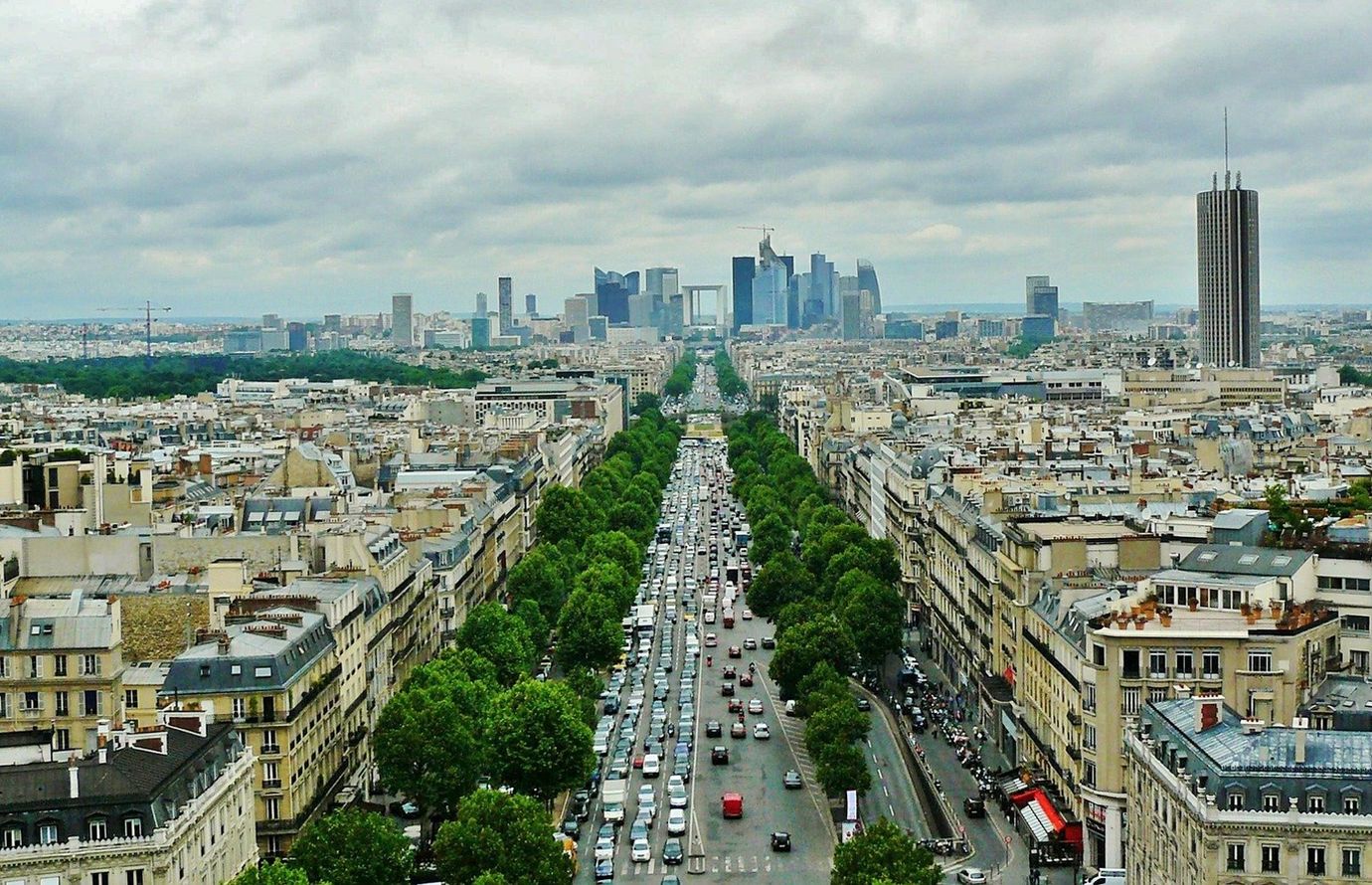 How can traffic and public transport be managed more effectively in a city, while controlling pollution, ensuring the safety of users and at the same time, taking into account ethical issues related to the use of data and mechanisms to ensure its protection? This is the challenge facing IMPETUS, a €9.3 million project receiving funding of €7.9 million from the Horizon 2020 programme of the European Union[1]. The two-year project launched in September 2020 will develop a tool to increase cities' resilience to security-related events in public areas. An interview with Gilles Dusserre, a researcher at IMT Mines Alès, a partner in the project.
What was the overall context in which the IMPETUS project was developed?
Gilles Dusserre The IMPETUS project was the result of my encounter with Matthieu Branlat, the scientific coordinator of IMPETUS, who is a researcher at SINTEF (Norwegian Foundation for Scientific and Industrial Research) which supports research and development activities. Matthieu and I have been working together for many years. As part of the eNOTICE European project, he came to take part in a use case organized by IMT Mines Alès on health emergencies and the resilience of hospital organizations. Furthermore, IMPETUS is the concrete outcome of efforts made by research teams at Télécom SudParis and IMT Mines Alès for years to promote joint R&D opportunities between IMT schools.
What are the security issues in smart cities?
GD A smart city can be described as an interconnected urban network of sensors, such as cameras and environmental sensors; it offers a multitude of valuable big data. In addition to better managing traffic and public transport and controlling pollution, this data allows for better police surveillance, adequate crowd control. But these smart systems increase the risk of unethical use of personal data, in particular given the growing use of AI (artificial intelligence) combined with video surveillance networks. Moreover, they increase the attack surface for a city since several interconnected IoT (Internet of Things) and cloud systems control critical infrastructure such as transport, energy, water supply and hospitals (which play a central role in current problems). These two types of risks associated with new security technologies are taken very seriously by the project: a significant part of its activities is dedicated to the impact of the use of these technologies on operational, ethical and cybersecurity aspects. We have groups within the project and external actors overseeing ethical and data privacy issues. They work with project management to ensure that the solutions we develop and deploy adhere to ethical principles and data privacy regulations. Guidelines and other decision-making tools will also be developed for cities to help them identify and take into account the ethical and legal aspects related to the use of intelligent systems in security operations.
What is the goal of IMPETUS?
GD In order to respond to these increasing threats for smart cities, the IMPETUS project will develop an integrated toolbox that covers the entire physical and cybersecurity value chain. The tools will advance the state of the art in several key areas such as detection (social media, web-based threats), simulation and analysis (AI-based tests) and intervention (human-machine interface and eye tracking, optimization of the physical and cyber response based on AI). Although the toolbox will be tailored to the needs of smart city operators, many of the technological components and best practices will be transferable to other types of critical infrastructure.
What expertise are researchers from IMT schools contributing to the project?
GD The work carried out by Hervé Debar's team at Télécom SudParis, in connection with researchers at IMT Mines Alès, resulted in the creation of the overall architecture of the IMPETUS platform, which will integrate the various modules of smart city as proposed in the project. Within this framework, the specification of the various system components, and the system as a whole, will be designed to meet the requirements of the final users (cities of Oslo and Padua), but also to be scalable to future needs.
What technological barriers must be overcome?
GD The architecture has to be modular, so that each individual component can be independently upgraded by the provider of the technology involved. The architecture also has to be integrated, which means that the various IMPETUS modules can exchange information, thereby providing significant added value compared to independent smart city and security solutions that work as silos.
To provide greater flexibility and efficiency in terms of collecting, analyzing, storing and access to data, the IMPETUS platform architecture will combine IoT and cloud computing approaches. Such an approach will reduce the risks associated with an excessive centralization of large amounts of smart city data and is in line with the expected changes in communication infrastructure, which will be explored at a later date.
This task will also develop a testing plan. The plan will include the prerequisites, the execution of tests, and the expected results. The acceptance criteria will be defined based on the priority and percentage of successful test cases. In close collaboration with the University of Nimes, IMT Mines Alès will work on innovative approach to environmental risks, in particular related to chemical or biological agents, and to hazard assessment processes.
The consortium includes 17 partners and 11 EU member states and associated countries. What are their respective roles?
GD The consortium was formed to bring together a group of 17 organizations that are complementary in terms of basic knowledge, technical skills, ability to create new knowledge, business experience and expertise. The consortium comprises a complementary group of academic institutions (universities) and research organizations, innovative SMEs, industry representatives, NGOs and final users.
The work is divided into a set of interdependent work packages. It involves interdisciplinary innovation activities that require a high level of collaboration. The overall strategy consists of an iterative exploration, an assessment and a validation, involving the final users at every step.
[1] This project receives funding from Horizon 2020, the European Union's Framework Programme for Research and Innovation (H2020) under grant agreement N° 883286. Learn more about IMPETUS.
https://imtech.imt.fr/wp-content/uploads/2021/05/Visuel_Une_Paris_La_Defense.jpg
890
1380
I'MTech
https://imtech.imt.fr/wp-content/themes/imtech-enfold-child/images/logo-imtech.png
I'MTech
2021-07-06 15:34:09
2021-08-24 09:48:43
IMPETUS: towards improved urban safety and security