Putting drones to the 5G test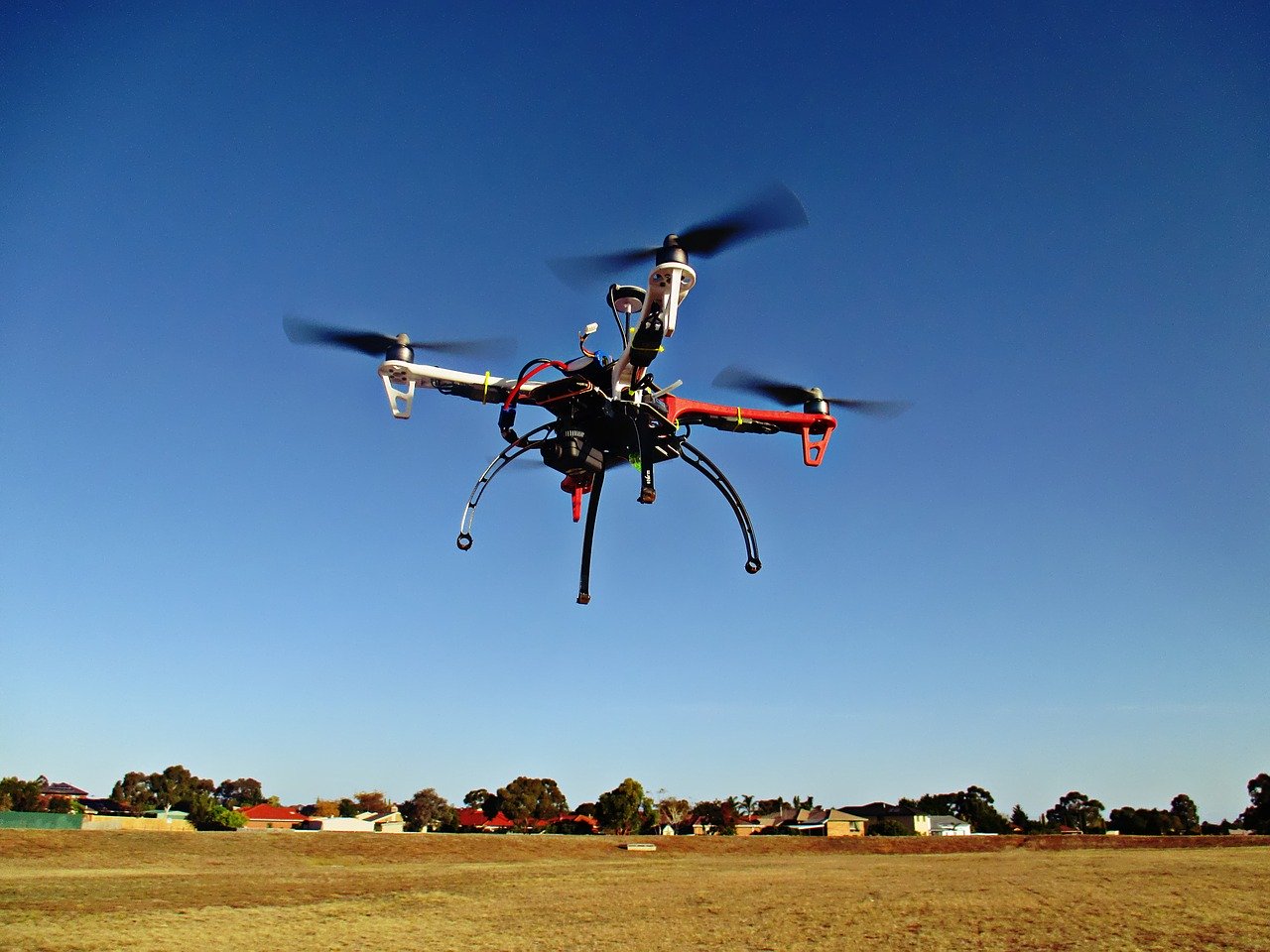 5G!Drones, a European project bringing together industrialists, network operators and research centers, was launched in June 2019 for a three-year period. It should ultimately validate the use of 5G for delivery services by drone. Adlen Ksentini, a researcher at EURECOM, a key partner in the project, explains the challenges involved.
What was the context for developing the European 5G!Drones project?
Adlen Ksentini: The H2020 5G!Drones project is funded by the European Commission as part of phase 3 of the 5G PPP projects (5G Infrastructure Public Private Partnership). This phase aims to test  use cases for vertical industry applications (IoT, industry 4.0, autonomous cars etc.) on 5G test platforms. 5G!Drones focuses on use cases involving flying drones, or Unmanned Aerial Vehicles (UAV), such as for transport of packages, extension of network coverage with drones, public security etc.
What is the aim of this project?
AK: The aim is twofold. First, to test eight use cases for UAV services on 5G platforms located in Sophia Antipolis, Athens (Greece), Espoo and Oulu (Finland) to collect information that will allow us to validate the use of 5G for a wider roll-out of UAV services. And second, the project seeks to highlight the ways in which 5G must be improved to guarantee these services.
What technological and scientific challenges do you face?
AK: A number of obstacles will have to be overcome during the project: these obstacles are related to safeguarding drone flights . To fly drones, certain conditions are required. First, there has to be a reliable network with low latency, since remote control of the drones requires low latency in order to correct the flight path and monitor the drones' position in real time. And there also has to be strong interaction between the U-Space service (see box) and the network operator to plan flights and check conditions: weather, availability of network coverage etc. In addition to these obstacles to be overcome, the 5G !Drones project will develop a software system that will be placed above the platforms, to automate the trials and display the results in real time.
[box type="info" align="" class="" width=""]
The U-Space service is in charge of approving the flight plan submitted by drone operators. Its job is to check whether the flight plan is feasible, meaning ensuring that there are no other flights planned on the selected path and determining whether the weather conditions are favorable.
[/box]
How are EURECOM researchers contributing to this project?
AK: EURECOM is a key partner in the project. EURECOM will provide its 5G testing platform based on its OpenAirInterface (OAI) tool, which provides Network Function Virtualization (NFV) and Multi-access Edge Computing (MEC) solutions. It will host two trials on public safety using flying drones, led by partners representing the vertical industry. In addition, EURECOM will be studying and proposing a solution for developing a 5G network dedicated to UAVs, based on the concept of network slicing.
Who are your partners and what collaborations are important for you?
AK: The project counts 20 partners, including network operators (Orange France and Poland, COSMOTE), specialists in the UAV field (Alerion, INVOLI, Hepta Airborne's, Unmanned System Limited, CAFA Tech, INVOLI, Frequentis, DRONERADAR), industrial groups (NOKIA, Thalès and AIRBUS), a SME (INFOLYSIS) and research centers and universities (Oulu University, Aalto University, DEMOKRITOS, EURECOM), as well as the municipality of Egaleo in Greece. EURECOM is playing a central role in the project with UAV vertical industry partners by collaborating with all the members of the consortium and acting as a liaison between the UAV vertical industry partners, industrial groups and network operators.
What are the expected benefits of the project?
AK: In addition to the scientific benefits in terms of publications, the project will allow us to verify whether 5G networks are ready to deliver UAV services. Feedback will be provided to 3GPP standards organizations, as well as to the authorities that control the airspace for UAVs.
What are the next important steps for the project?
AK: After a first year in which the consortium focused on studying an architecture that would make it possible to establish a link between the vision of UAV industry stakeholders and 5G networks, as well as a detailed description of the use cases to be tested, the project will be starting its second year, which will focus on deploying the tests on the various sites and then begin the testing.
Learn more about the 5G!Drones project
Interview by Véronique Charlet for I'MTech
https://imtech.imt.fr/wp-content/uploads/2020/02/Visuel_Une_5GDrones.jpg
960
1280
I'MTech
https://imtech.imt.fr/wp-content/themes/imtech-enfold-child/images/logo-imtech.png
I'MTech
2020-04-01 14:40:53
2021-04-15 10:21:31
Putting drones to the 5G test