For four years now, researchers from EURECOM and the startup Data-Moove have worked together to radically improve the tourist experience in various regions. With help from technological innovations from laboratories, they have succeeded in aggregating the information available on the web and social networks to create a local and comprehensive picture of what a geographical area has to offer.
Finding a restaurant, concert hall or hotel when traveling abroad can turn into quite an ordeal. Every restaurant and event has a Facebook page and website, yet few sites gather all a destination's activities into one spot. For tourists, this means spending time on social networks, time they would rather spend enjoying their vacation. Data-Moove's challenge was therefore significant: the French startup's mission was to offer a solution to this problem by creating a comprehensive overview of a region's tourism offering. On March 2nd, the young company inaugurated an interactive board in the Saint-Barthélemy airport in the West Indies. Travelers arriving on the island can now see an overview of the activities available to them in the area and can create an itinerary for their stay. This interactive board is complemented by a mobile application offered by the island's Tourism Board which is free for the end user.
This service responds to tourism offices' growing demand for digital technology to help promote their regions. To meet this need Data-Moove worked together with EURECOM research teams, which are part of the Télécom & Société Numérique Carnot Institute. Their partnership started in 2015. At that time, Raphaël Troncy, a researcher in data science at EURECOM, and his team were involved in the European project 3cixty led by EIT Digital. "We were working to automate the collection of tourism and cultural information," the scientist recalls. "We wanted a platform that would bring together all the information about accommodation, places of interest, and seasonal, sports and cultural activities…" In short, offering comprehensive and local information. The project was launched a year earlier and already provided a fully developed technical solution. All that was missing was a commercial partner. Data-Moove, which had just been founded, met this need throughout the entire project, which ended in 2016.
Searching social media
During the three-year 3cixty project, the EURECOM researchers needed to solve the problem posed by the heterogeneity of the information sources. TripAdvisor and Facebook do not use the same language and information about a restaurant is not always available in the same format. They therefore needed to represent this stream of data collected from social networks by using semantic graphs: word clouds were linked together based on how they were related. People, places, dates and actions were described in a standardized way and then processed to provide the user with streamlined information, regardless of the source.
"Because we aggregate information from many sources, there is a good chance the same information will be presented twice in the data stream," says Raphaël Troncy. This brings us to the second technological challenge: solving the problem of duplicates involved measuring the similarity in the references to places, dates and names of events.  "We therefore developed a learning algorithm to automatically carry out this work of studying the similarities," the researcher explains. Another learning model was established to automatically predict the category of an event without much description. This makes it possible to directly present information as being related to sports, theater or music, for example.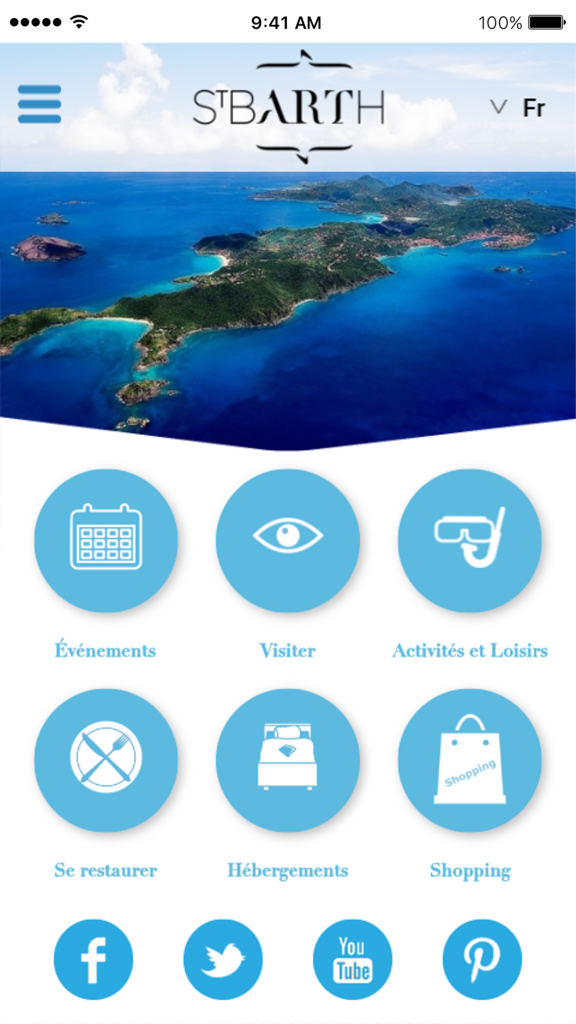 Data-Moove implemented the technical solutions developed during the 3cixty project in its first product: City Moove, based on an application like the one used by Saint-Barthélemy. "Our technology for aggregating flows of information can also be connected to a preexisting application," explains Frédéric Bossard, co-founder of Data-Moove. The goal is to avoid having an excessive number of digital tools for a region. The company also prefers to work with tourist offices to improve the tools they already use. "The problem many regions have is that they often have too many applications, each for a specific area," he explains.
Tourism of the future, brick by brick
The two partners decided to capitalize on this success by taking the use of digital technology in tourism a step further. In 2017, they began partnering with the European PasTime project—also supported by EIT Digital—which is intended to make suggestions for activities when people are traveling. "The idea is to ask end users when they will arrive in a city and then directly propose an itinerary," Raphaël Troncy explains. Once again, they carried out machine learning research on large volumes of data. They developed standard profiles based on interactions with users on social media. "The real challenge is to develop a package, in other words, connect interests with tastes in food and preferences for events," the researcher explains. Here they were able to build on City Moove, to take the technology to a new level by adding a customized aspect.
And a third level is underway. Since February 2018, EURECOM and Data-Moove have been working on a new product: a smart conversational assistant to answer questions about a region's tourist attractions.  Their work, entitled MinoTour, is being carried out in the context of the European project H2020 Data Pitch. The chatbot they develop will also learn from users' searches and provide answers based on the aggregated data flow from City Moove. "There is a logic to our products," says Frédéric Bossard: "we build brick by brick, from the database to the chatbot, developing solutions that are best adapted to the geographical areas."
After Saint-Barthélemy, Data-Moove will test its solutions in Saint-Tropez, Madeira, and on a wider scale in the Provence-Alpes-Côte d'Azur region. Areas with significant tourism activities, which will allow them to continue improving their products to better meet the needs of both the regions and the tourists.
The advantage of a partnership with Eurecom: "An operational perspective"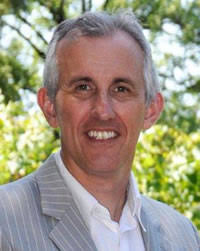 One of the objectives of the Télécom & Société Numérique Carnot Institute is to professionalize relations between companies and researchers. Frédéric Bossard, co-founder of Data-Moove, can testify to this: "It is nice to work with EURECOM because the researchers truly have an operational perspective, which is rare among academic partners. They quickly understand our constraints and what we want to accomplish. The quality of these discussions convinced us to enter a partnership rather than a simple collaboration. Today, EURECOM is a partner of Data-Moove since the school has taken shares in the company. By making their laboratories and knowledge available to us, they allow us to take the development of our products to whole new levels."

The TSN Carnot institute, a guarantee of excellence in partnership-based research since 2006
Having first received the Carnot label in 2006, the Télécom & Société numérique Carnot institute is the first national "Information and Communication Science and Technology" Carnot institute. Home to over 2,000 researchers, it is focused on the technical, economic and social implications of the digital transition. In 2016, the Carnot label was renewed for the second consecutive time, demonstrating the quality of the innovations produced through the collaborations between researchers and companies.
The institute encompasses Télécom ParisTech, IMT Atlantique, Télécom SudParis, Télécom École de Management, Eurecom, Télécom Physique Strasbourg and Télécom Saint-Étienne, École Polytechnique (Lix and CMAP laboratories), Strate École de Design and Femto Engineering. Learn more