Charlotte Krychowski, Télécom École de Management – Institut Mines-Télécom ;
Meyer Haggège, Grenoble École de Management (GEM) and Myriam Le Goff-Pronost, IMT Atlantique – Institut Mines-Télécom
"A
pproval". It has now been a year since the
French National Authority for Health (HAS)
reached a positive conclusion on whether the Diabeo application could be reimbursed by national health insurance. The application is designed to help diabetic patients in dosage and ongoing treatment. This is a first for mobile applications!
The actual ruling of whether the application can be reimbursed, however, depends on the publication of results of a medical and economic study being carried out on the tool. The Telesage study, launched in 2015, includes 700 diabetic patients in France and should indicate the effectiveness of the measure.
Over recent years, there has been a worldwide explosion of mobile applications dedicated to health. Research 2 Guidance, a company specializing in analyzing this market, estimates their number at 259,000 in 2016, compared with 100,000 a year earlier.
Apps for physical exercise, counting calories and making doctor's appointments
They have many different uses: coaching to encourage physical exercise or healthy eating, calorie counting, making doctor's appointments, monitoring performance in sports, offering diagnoses, monitoring chronic diseases such as diabetes and soon, cancer with Moovcare, an application designed to detect relapses after a lung tumor. Of course, not all these applications carry the possibility of being reimbursed by Social Security Services. At this point, those recognized by health authorities as medical devices, are rare. These are applications that have received a CE marking, issued by ANSM (Agence Nationale de Sécurité du Médicament et des produits de santé). Their use is reserved for diagnostic or therapeutic means. For such applications the technical requirements are higher, as the health of patients is at stake. For example, an application that allows users to take a photo of a mole so that they can evaluate the risk of a melanoma (skin cancer) has not been considered a medical device, as the editor didn't commit any validity to the result and explained that the application was solely educational.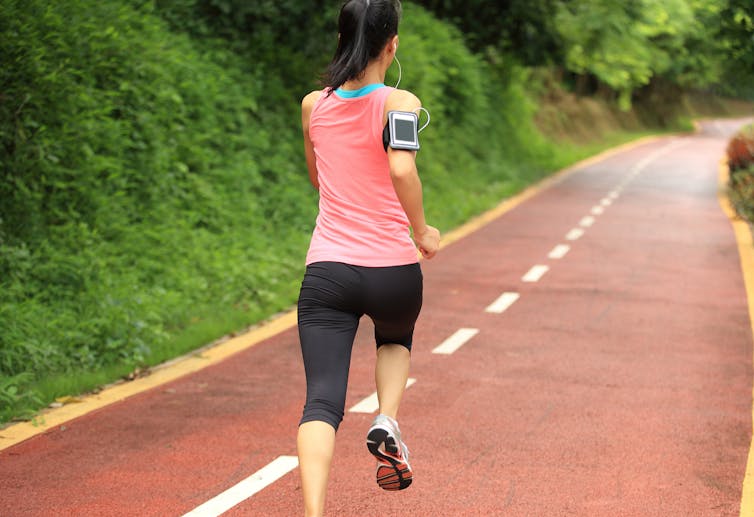 Diabéo, an app used by both patients and nurses
Diabeo is an application monitoring diabetes, labelled a class IIb medical device, and available only by prescription. It was developed by French company Voluntis, in collaboration with the Center for Study and Research into Improving Treatment of Diabetes (CERITD) and a French pharmaceutical lab, Sanofi-Aventis. It provides patients with a "connected" record of their blood sugar levels (glycaemia). The application is coupled with a patch which is to be stuck to the arm, and a small device, a blood sugar level reader. It is used by both the patient and the nursing team. Diabeo allows the patient to adjust the dose of insulin they need to inject, especially at meal times, using the treatment prescribed by their doctor. The application also acts as a motivator, supplying patients with health practices to follow that will help keep their illness under control.
The nursing team, on the other hand, receives reports on the patient's blood sugar levels in real time. Alerts are triggered when they go over certain thresholds. This system facilitates continuous monitoring of the patient, allowing them to arrange appointments if their treatment needs adjusting.
This app is particularly useful as we find ourselves in an era where the incidence of diabetes is skyrocketing, whilst the number of doctors is on the decline.
Patient empowerment
The example of Diabeo illustrates the benefits we can draw from mobile health, or "m-health". In the first instance, this allows us to improve the effectiveness of treatment through a personalized monitoring system and increased involvement of the patient in their own treatment, something we call "patient empowerment". M-health also improves the patient's quality of life as well as that of those around them.
Mobile health can also facilitate the transfer of information to a medical organization, allowing health professionals to concentrate on their core activity: providing healthcare. Continuously monitoring the patient ultimately reduces the risk of hospitalization, and should it occur, the average length of their stay. This could have a significant impact on public spending, especially as hospitals are being pushed to tighten the belt.
With treatments getting better and the average lifespan getting longer, chronic illnesses now form a growing part, and now even the majority, of our spending on healthcare. This means that it is necessary that public healthcare changes its mentality o purely providing healthcare to focusing on prevention and coordination of care.
Mobile health solutions may ease this transition. For example, Belgium released €3.5 million at the start of 2017 for a six-month experiment in reimbursing 24 health apps and mobile devices that allow users to monitor or treat patients from a distance. The Belgian government's objective is to learn from these pilot projects before extending the reimbursement program in 2018.
The Medical Board gives its position
Until now, France has been falling behind in the use of digital health technology or "e-health", but it now seems ready for a fresh approach. The country is taking on board the advice given by HAS on Diabeo, as well as the report to the National Assembly in January, stating that Social Security will partially cover the cost of connected objects for high-risk populations. Along the same lines, the French National Medical Board (CNOM) has stated it is in favor of national health insurance coverage, provided that the evaluation of the applications and connected objects shows benefits for health.
Nevertheless, several conditions are necessary for mobile applications to be able to generate the expected health benefits. In terms of the State, an absolute prerequisite is the regulation of health-related data, to guarantee confidentiality.
Additionally, health authorities must endeavor to evaluate the connected medical devices faster. In total, it has been ten years since Diabeo was developed (clinical tests started in 2007) and the positive response on its reimbursement was issued by the National Authority for Health (HAS). The current time taken for evaluations to be completed are out of sync with the rapid rate at which digital technology is progressing. This is an issue that is also being faced by the American equivalent of HAS, the Food and Drug Administration (FDA).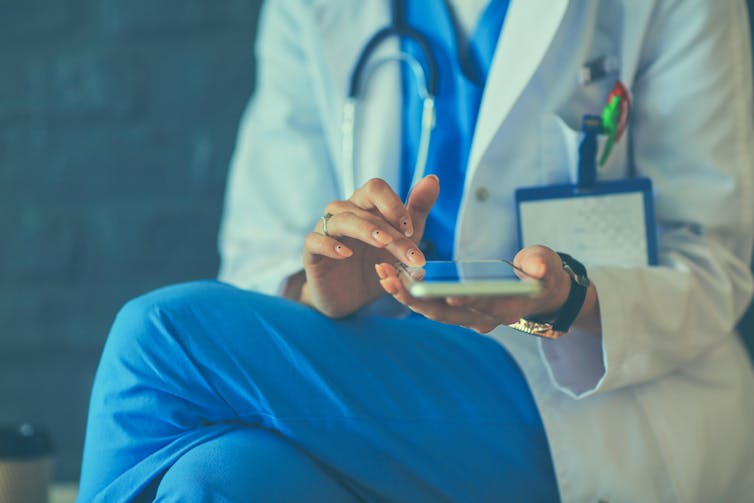 Introducing digital technology when training doctors
We must also amend the payment system for health professionals. Fee-for-service, as is practiced today, forms part of a treatment-based mentality, and does not encourage investment in prevention.
Using health apps requires us to reorganize training systems, for example by introducing teaching on digital technology in medicine studies and by creating training courses for future professions that may emerge in digital healthcare. For example, in the case of Diabeo, there will be a need to train nurses in distance monitoring of diabetes.
In terms of businesses, first and foremost, structuring of the sector must continue. France is a dynamic breeding ground for start-ups in the e-health sector, which will surely mean that better coordination will be required. The creation of structures such as the e-Health France Alliance or France eHealthTech is a first step towards allowing French businesses to gain visibility abroad and establishing a dialogue with public authorities in France.
Linking start-ups with pharmaceutical labs
Fundamentally speaking, beyond technological innovation, these companies must also innovate according to their economic models. This may occur through the alliance with major pharmaceutical labs that are searching for new paths for growth. This is the strategy that Voluntis successfully followed not only when they collaborated closely with Sanofi to produce Diabeo, but also in other therapeutic sectors, collaborating with Roche and AstraZeneca.
New economic models may call for private funding, for example from health insurance companies. These models may implement variable reimbursement rates, depending on results obtained by the app designers for a target population on predefined criteria, for example, a lower rate of hospitalization or better health stability in patients.
It seems likely that the State, by expanding the legislative framework and rethinking traditional economic models, will benefit from the potential offered by these technological advances, as will the public.
Charlotte Krychowski, Lecturer in strategic management, Télécom École de Management – Institut Mines-Télécom ; Meyer Haggège, Post-Doctorate Researcher in strategic management and innovation, Grenoble École de Management (GEM) and Myriam Le Goff-Pronost, Associate Professor, IMT Atlantique – Institut Mines-Télécom
The original version of this article was published in French on The Conversation.