In July 2016 the Ministry for Education and Research renewed the Télécom & Société numérique Carnot institute accreditation and at the same time, the institute presented a new component: the FEMTO Engineering Center for Technological Development. We interviewed the Director of the FEMTO-ST laboratory, Laurent Larger, who told us a little more about the identity of this new component of the TSN Carnot institute and its domains of expertise which could be of interest for companies for their partnership research projects.
What is the difference between FEMTO-ST and FEMTO Engineering?
Laurent Larger: FEMTO Engineering was created in 2013 by FEMTO-ST and is associated with the FC'Innov foundation (Franche-Comté Innovation). FEMTO Engineering and the FEMTO-ST laboratory have a strategic proximity. In fact, the researchers in the two structures share the same building and their research overlaps. The experts at FEMTO Engineering can benefit from advice from those in the laboratory. FEMTO Engineering is devoted to the promotion and technology transfer of research developed at FEMTO-ST. The advantage of having a structure like FEMTO Engineering is that it constitutes a partner which is more attractive for the industry and SMEs.
What are FEMTO Engineering's fields of work?
LL: In principle, all the research topics in which FEMTO-ST has expertise. FEMTO-ST has seven main departments: automation and micro-robotics; IT; energy; applied mechanics; micro-nano-science and systems; optics; time and frequency analysis (metrology of time, high-end radiofrequency and microwave sources). In practice, we have identified a certain number of topics which meet the requirements of a Carnot institute in terms of promotion and technology transfer or development.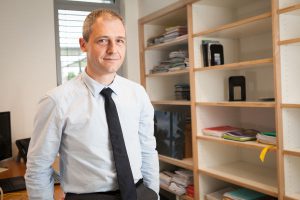 Let's take energy for example. FEMTO-ST has internationally-acknowledged expertise in the field of fuel cell systems. FEMTO Engineering rolls out this expertise in the context of renewable energy using hydrogen. We are also currently working with a vehicle manufacturer on Stirling engines using the technique of heat recovery. FEMTO Engineering is also involved in the biomedical field. Work is currently being carried out on creating biochips allowing for the identification of living species. This allows us, for example, to propose new solutions for proteomic analysis on gold and silica chips using SPR (surface plasmon resonance).
What are FEMTO Engineering's strengths?
LL: FEMTO-ST's strengths relate to its technological expertise in high-tech components and systems. As an example, let's take two technologies related to FEMTO-ST's proprietary expertise.
Femtosecond laser machining is an activity based on expertise in the formation of a femtosecond laser beam. It allows for nano-machining with accurate control in terms of both time and space. In other words, it allows us to make nano holes in materials (glass, silicon, diamond etc.) with unprecedented speeds of execution and extremely high aspect ratios. This method can be used for ultra-fast cutting or for making nano holes to structure thin films. Last but not least, it can be used in surface texturing, which allows us to change the adhesive properties of a surface, to make it hydrophilic or hydrophobic, for example.
Another example of FEMTO Engineering's strengths is its expertise in the field of time and frequency metrology. We have designed a cryogenic sapphire oscillator at the high end of state-of-the-art technology on an international level, and which has set new records for stability. These oscillators are used to obtain baseline frequencies for calibrating observation systems and have already been used by the ESA (European Space Agency). It also has applications in the field of radiofrequencies and microwaves.
More broadly speaking, our very close links with FEMTO-ST enable FEMTO Engineering to rely upon a vast range of experimental knowledge and high-tech facilities structured around platforms and notably including MIMENTO, our micro-nano-manufacturing plant (a member of the French CNRS RENATECH network).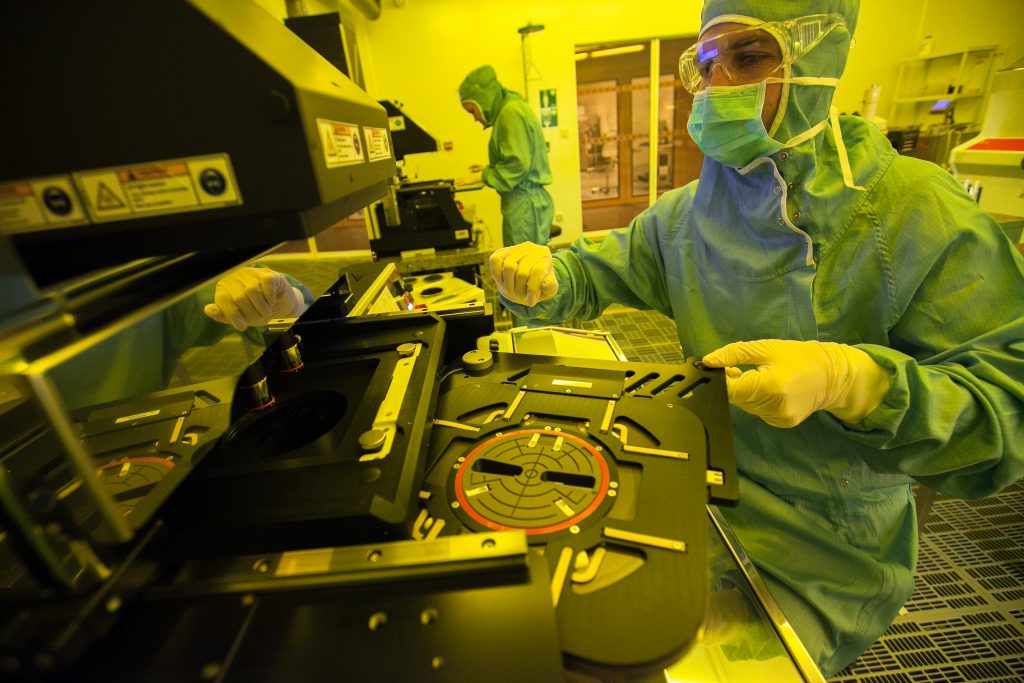 What was the reason for wanting to join the TSN Carnot institute, what are your expectations and how will you benefit from it?
LL: We were already familiar with the Carnot institute environment because we belonged to it between 2006 and 2011. We wanted to return in order to benefit from new opportunities in terms of promotion and transfer. In this sense, the deciding factor with the TSN Carnot institute was its solidity. Out of all the Carnot institutes, it is very well positioned in terms of the level of activity. This standing appealed to us and we plan on contributing to it!
In terms of expertise, this is the most complementary Carnot institute in relation to our technology offering. Thanks to this complementarity, we can offer new opportunities in terms of promotion and industrial relations/partnerships. Another important thing to mention is our location. We are on the border with Switzerland, with which we have a lot of international interactions level, and in 2015 thus generated more than 40% of turnover from abroad. This trend was strengthened in 2016 with twice the amount of turnover.
Will FEMTO Engineering evolve after joining the TSN Carnot institute?
LL: For the moment, the workforce at FEMTO Engineering stands at 14 people, compared with 800 in the laboratory. This ratio provides significant room for growth, particularly in relation to the pool of expertise within FEMTO-ST. We benefit from this interaction with the laboratory, which offers us plenty of other topics that could be rolled out at FEMTO Engineering. The people with this expertise are mainly former PhD students and engineers from the laboratory. The concept is to offer members of industry the best possible interface to facilitate their innovation projects. Joining the TSN Carnot institute is an opportunity for us to grow and develop new activities with the business world.

The TSN Carnot institute, a guarantee of excellence in partnership-based research since 2006
Having first received the Carnot label in 2006, the Télécom & Société numérique Carnot institute is the first national "Information and Communication Science and Technology" Carnot institute. Home to over 2,000 researchers, it is focused on the technical, economic and social implications of the digital transition. In 2016, the Carnot label was renewed for the second consecutive time, demonstrating the quality of the innovations produced through the collaborations between researchers and companies.
The institute encompasses Télécom ParisTech, IMT Atlantique, Télécom SudParis, Télécom École de Management, Eurecom, Télécom Physique Strasbourg and Télécom Saint-Étienne, École Polytechnique (Lix and CMAP laboratories), Strate École de Design and Femto Engineering.