Bioplastics: "still a long road to higher performance"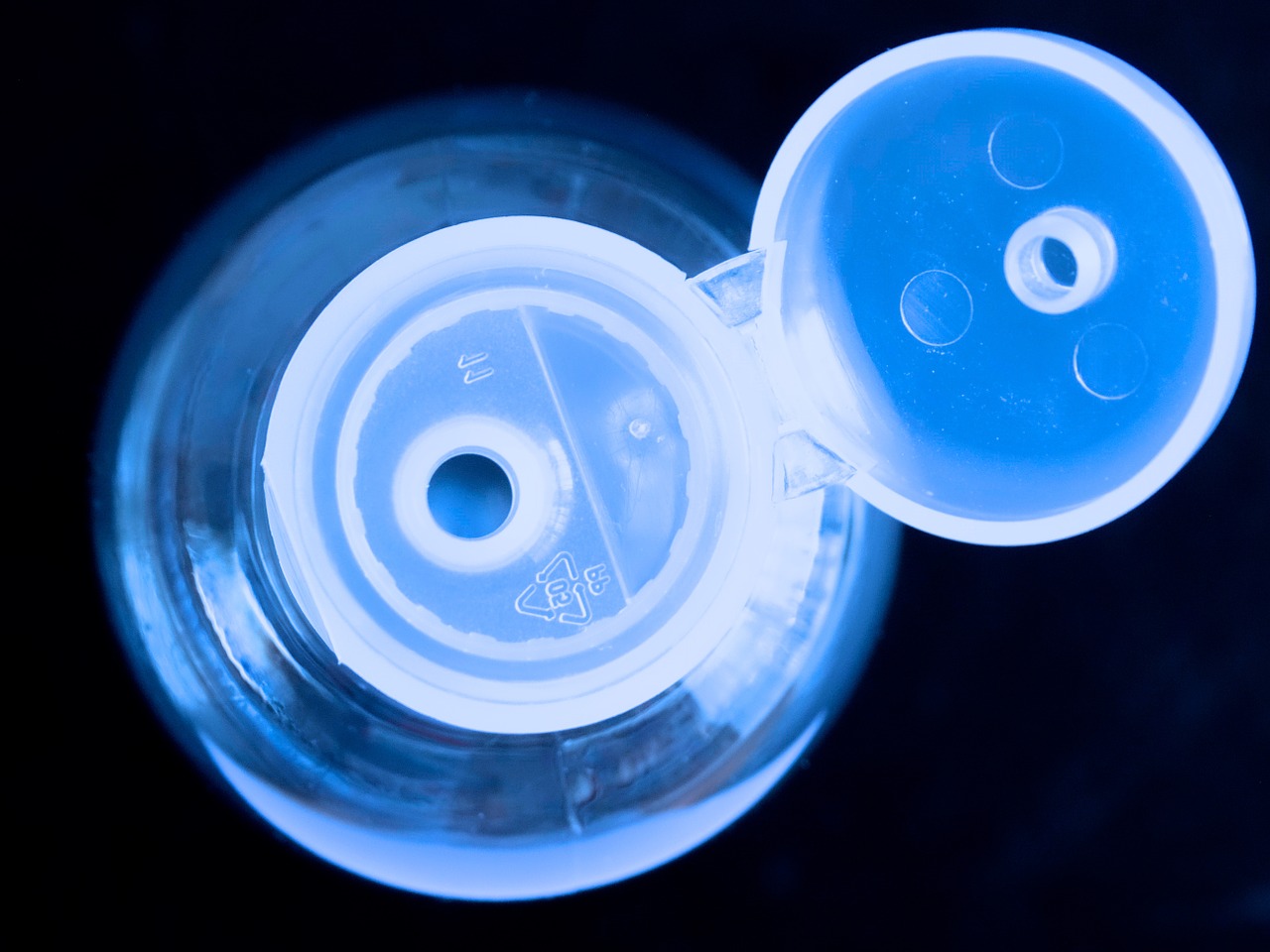 As required by environmental transition, materials of the future must be "greener". Bioplastics in particular have become a main focus of attention, and are often presented as the solution to the pollution caused by the plastics we use every day, which can take hundreds of years to decompose. Patricia Krawczak, a researcher at Mines Douai, studies these new polymers. Yet she issues this warning: our expectations must remain reasonable, because it will take time for bioplastics to become efficient and profitable… and not all of them are biodegradable.
Plastic materials are inextricably linked to our everyday lives. They are essential, and yet are often seen as a scourge of modern times. Their negative impact on the environment is often denounced, such as the millions of tons[1] of polymer waste disposed of in the oceans each year, negatively impacting marine biodiversity. Not to mention that producing these plastics requires hydrocarbons, and hence the use of fossil fuels. The scientific community is seeking to offer alternative solutions in response to this situation: "agro-based" or "bio-sourced" plastics made from natural materials of plant or animal origin, also referred to as bioplastics. At Mines Douai, this new "green" form of plastics processing is one of the key research areas of the TPCIM department directed by Patricia Krawczak.
"The current challenge is to develop bio-sourced polymers with higher added value, to set them apart from the widely-distributed plastics, called commodity plastics — such as polyolefins. The goal is to compete against technical plastics, or performance plastics, from the traditional, petrochemical derived process — such as polyamides and polycarbonates," the materials researcher explains. These major polymer families Patricia Krawczak mentions are often used in key sectors, such as transportation (automotive, aeronautics, etc.), which are large-scale consumers of plastics. Yet entering these markets proves to be a difficult task, due to the demanding specifications.
Herein lies one of bioplastics' greatest challenges: proving, if not their superiority, at least their equal performance compared to conventional polymers under strict operating conditions. Yet this is far from always the case. "For the time being, industrial-scale bio-sourced products are primarily used for applications in the low value-added packaging sector, such as  bags for supermarkets," the scientist explains. The properties of the majority of these bioplastics are not yet adapted for producing vehicle components, such as under-the-hood automotive parts, which must be resistant to high temperatures and constant or repeated mechanical stress over time.
This is why much work remains to be done before certain attractive properties can be achieved, and explains the need to temper the excitement about bioplastics. Patricia Krawczak is very clear on this point: "We cannot yet compete with one hundred years of research in the field of petrochemical plastics processing. The road to high performance is still long for bio-sourced plastics."
The "conventional" plastics industry has indeed been successful in developing a wide range of materials, able to meet the thermo-mechanical and physico-chemical demands of specific uses, and comply with strict application specifications. The range is much larger than what the few bioplastics currently being produced can offer. Not to mention the fact that these bioplastics sometimes have unattractive psychosensorial properties (smells, colors, transparency). A cloudy or yellowish appearance can make certain applications unacceptable, such as for food packaging or touchscreens; and the foul-smelling compounds generated during processing or during use can be disturbing.
However, this does not mean that bioplastics will be forever confined to markets for low value-added products. But hopes of quickly replacing all plastics from petroleum fractions with bioplastics should be tempered for the time being. However, a few examples do exist of bioplastics offering very good properties or even new functions, and are winning over plastics processing industrials and purchasers. This is the case for a bio-sourced polymer developed by Mitsubishi and marketed under the name of Durabio. Its impact resistance is comparable to that of conventional polycarbonate, as well having a high degree of transparency and excellent optical properties (resistance to UV yellowing) and surface properties (hardness, scratch and abrasion-resistance) that surpass its petroleum-based counterparts, and justify its price.
Bioplastics need to keep up with the pace!
One of the major hurdles to overcome — in addition to having the characteristics required to comply with application specifications — is that of the potential additional cost of using bioplastics. Bio-sourced polymers' access to downstream markets is in fact subject to an inescapable condition: to remain competitive, manufacturers of plastic parts cannot consider investing in new production methods or substantially modifying their existing machinery. "It is therefore crucial to ensure that bioplastics can be integrated into current production lines, with technical performances, and production costs and speed that are compatible with market constraints," Patricia Krawczak points out. Yet, this is not an easy task. Why? Because certain bio-sourced polymers are sensitive to thermal or thermomechanical degradation during the forming stages for manufactured products.
It is therefore up to bioplastics to adapt to the plastics processing procedures used to manufacture industrial parts, not the other way around. For the scientists, this means modifying the plastics' behavior in liquid form, specifically by adding chemical additives. "A common example is starch, which cannot be processed in its raw state using conventional extrusion methods. It must be plasticized by adding water or polyols, with the aim of lowering the temperature at which it becomes liquid," the researcher explains. Another approach being explored is mixing bio-sourced polymers to obtain a blend tailored to the specific characteristics required.
Once the appropriate formula has been developed, the work is not yet over. The possible migration of the various additives, or the potential changes to the morphology of the blends during the processing stage must also be controlled, to ensure optimal functional properties. In short, developing bioplastics requires a great deal of optimization.
Bio-sourced does not necessarily mean biodegradable
Once the bioplastics are perfectly adapted to current plastic processing procedures, and have become efficient and competitive, it is important to keep the initial goal in mind: reducing the environmental impact. However, green plastics processing is all too often wrongly associated with developing and processing biodegradable plastics. Patricia Krawczak reminds us that green polymers do not necessarily have this feature: "On the contrary, many applications in transportation (cars, airplanes) and construction require durable materials that can be used in the long-term without any form of deterioration."
Since not all bioplastics are biodegradable, they must be recovered and recycled. And there is no guarantee we will be able to put them in our recycling bins at home. In France, these recycling bins currently only accept a limited number of specific plastics: polyethylene terephthalate, polyethylene and polypropylene. It may not be possible to recycle the new biopolymers using the same facilities. Studies must now be carried out to determine whether or not these biopolymers can be integrated into existing recycling facilities without any disruption, or to determine if new facilities will need to be created.
The problem is, the proportion of biopolymers in the total volume of the plastics produced and consumed in the global market represents only 0.5% of all different types (and an estimated 2% by 2020). "Establishing a recycling program generally requires the generation of a sufficient volume of waste to enable a sustainable economy to be built on the collection, sorting and reutilization procedures. At present, however, the amount of bioplastic waste is too small, and is too diverse," Patricia Krawczak warns. However, initiatives are being developed to recycle small volumes of waste. This is one of the subjects being discussed by the Circular Economy & Innovation Chair (ECOCIRNOV) led by Mines Douai.
A promising future for green plastics?
Research aimed at removing the remaining obstacles is advancing, and the future looks promising for green plastics processing, as it is driven by application sectors with strong potential. In addition to transportation, the biomedical field is interested in biocompatible materials for creating controlled release systems for active ingredients. Patricia Krawczak's team has worked on this subject in conjunction with a French research group on biomaterials from Nord Pas-de-Calais (Fédération Biomatériaux et Dispositifs Médicaux Fonctionnalisés du Nord Pas-de-Calais). The development of electroactive bio-sourced polymers suitable for 3D printing – the focus of research led by Jérémie Soulestin in one of Patricia Krawczak's research groups – could also benefit the market for connected objects.
Finally, it is important to remember that polymers, along with fibers, constitute one of the two essential components required for producing composite materials. Chung-Hae Park, also a member of Patricia Krawczak's team, is already working on the development of flax-based composites. He recently completed the proof of concept for the high-speed manufacturing of parts, with a cycle time of two minutes, close to automotive speeds (one part per minute). Success in offering biopolymers with suitable properties, reinforced with plant fibers, could therefore constitute another step towards developing completely bio-sourced structural composites. This class of materials could potentially have numerous high-performance applications.
[1] The United Nations Environment Program published a report in 2016 indicating that between 4.8 and 12.7 million tonnes of plastic were dumped in the world's seas.
https://imtech.imt.fr/wp-content/uploads/2016/10/plastic-627923_1280.jpg
960
1280
I'MTech
https://imtech.imt.fr/wp-content/themes/imtech-enfold-child/images/logo-imtech.png
I'MTech
2016-10-20 18:00:18
2023-11-09 14:14:11
Bioplastics: "still a long road to higher performance"