The startup Vizity, incubating at ParisTech Entrepreneurs, seeks to reinvent how content is shared online. It has developed a mapping solution that combines online resources related to a place, making them more easily accessible for users.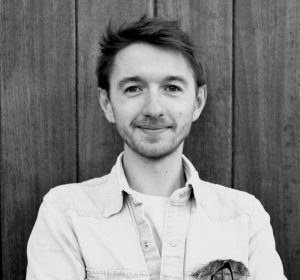 "To talk about places, nothing beats a map," Timothée Lairet assures us. By reminding us of this often-forgotten truth, the young entrepreneur sums up the purpose behind Vizity, the startup he cofounded. Because what better way to combine resources about cities from blogs, online travel guides, city hall and tourist offices than with a map? This is exactly what the startup proposes to do, "We gather these different types of content and combine them on a map to make them more accessible," Timothée Lairet explains.
For now, the startup incubated at ParisTech Entrepreneurs works with each stakeholder independently. When working with the tourist office for a city or region, for example, it first creates a map of the geographical area, which will be added to the organization's website. Then, Vizity can dynamically link an article from the tourist office's website to an area on the map. A blogpost about an exhibition at a museum, or the history of a castle will be displayed when a site visitor explores these areas on the map.
The solution addresses a problem faced by tourists who do are not familiar with an area. "They know the information is out there, but don't know how to look for it," the co-founder explains. It is hard to find information about a village market, for example, if you don't even know the market exists. But with the map, the site user sees the event on the map as a point of interest. By clicking on the linked content, the tourist can find opening hours for the market and what vendors will be there, and then decide whether or not to go.
Besides tourists, residents of big cities can also benefit from this solution. In a city inhabited by hundreds of thousands or even millions of people, it's easy to miss out on an event we're interested in that took place just a few minutes from home. Blogs that offer ideas for outings would benefit from having their latest updates included on a map that would be open to users. This would ensure we never miss the information added to our neighborhood map.
Thanks to Vizity maps, the different producers of content about a place, whether it be bloggers, companies or administration services, can offer their own view of the city's places of interest and share it with others. By combining informational content for each site, they offer unique content curation and can recommend original tour ideas to their customers and users.
Towards a new form of map media?
The startup's long-term goal is to offer a comprehensive map that would be open to users and bring together different types of content for the same location. Information on an exhibition at a prestigious museum, historical information about the museum's building, and a review for the associated gourmet restaurant would all be available on the same map, even though the content would be from different websites.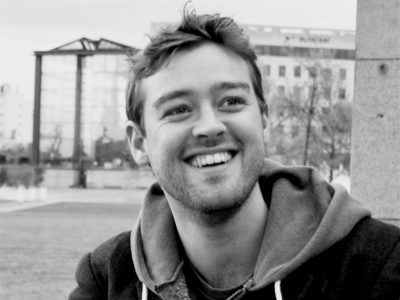 And while the idea of combining a map and reviews could make you think of Google Maps, the comparison stops there. For Timothée Lairet, the goal is not to produce another review aggregator, but to focus on content with a high added value for users, written by professionals or a circle of close friends. The map must allow users to access a wealth of valid and valuable information.
By pairing this solution with the geolocation of users, Vizity also hopes to offer new services. For a start, tourist offices could better understand their visitors' behaviors and better meet their needs, making their stay more enjoyable. More importantly, based on past visits, users could determine options for their next visit, and save their preferences. When travelling abroad, we would just need to tell the Vizity app what we're looking for, and it would propose a visit that matches the experience we want. In short, a new way to explore locations off the beaten track.