What is Augmented Reality?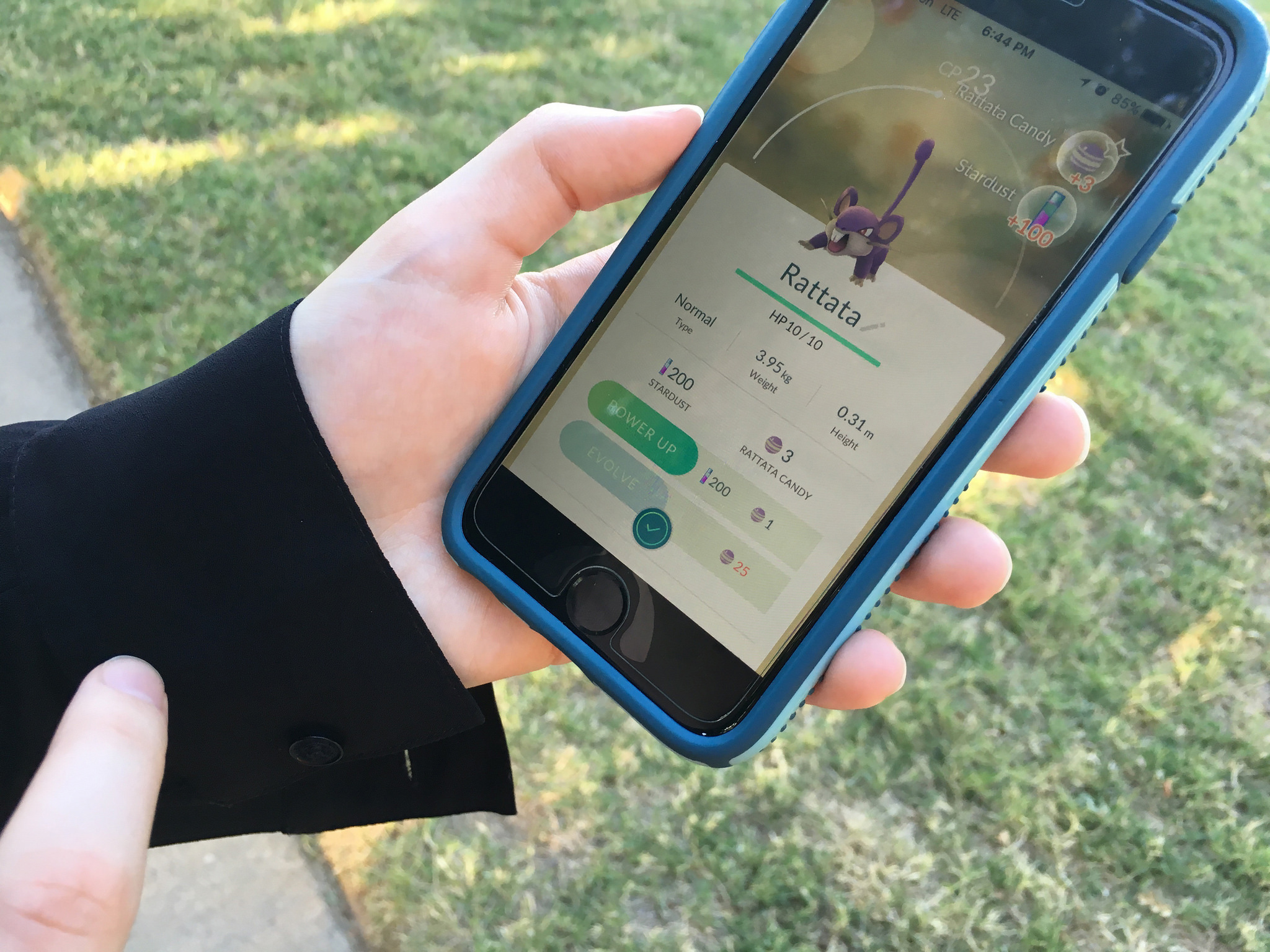 Since its launch, the Pokémon Go game has broken all download records. More than just a fun gaming phenomenon, it is above all an indicator of the inevitable arrival of augmented reality technology in our daily lives. Marius Preda, a researcher at Télécom SudParis and an expert on the subject, explains exactly what the term "augmented reality" means.
Does just adding a virtual object to a real-time video make something augmented reality?
Marius Preda: If the virtual object is spatially and temporally synchronized with reality, yes. Based on the academic definition, augmented reality is the result of a mixed perception between the real and virtual worlds. The user observes both a real source, and a second source provided by a computer. In the case of Pokémon Go, there is a definite synchronism between the environment filmed with the camera — which changes according to the phone's position — and the virtual Pokémon that appear and stay in their location.
How is this synchronization guaranteed?
MP: The Pokémon Go game works via geolocation: it uses GPS coordinates to make a virtual object appear at a location in the real environment. But during the Pokémon capture phase, the virtual object does not interact with the real image.
Very precise visual augmented realities exist, which attain synchronization in another way. They are based on the recognition of patterns that have been pre-recorded in a database. It is then possible to replace real objects with virtual objects, or to make 3D objects interact with forms in the real environment. These methods are expensive, however, since they require more in-depth learning phases and image processing.
Is it accurate to say that several augmented realities exist? 
MP: We can say that there are several ways to ensure the synchronization between the real and virtual worlds. Yet in a broader sense, mixed reality is a continuum between two extremes: pure reality on the one hand, and synthetically produced images on the other. Between these two extremes we find augmented reality, as well as other nuances. If we imagine a completely virtual video game, only with the real player's face replacing that of the avatar, this is augmented virtuality. Therefore, augmented reality is a point on this continuum, in which synthetically generated objects appear in the real world.
Apart from video games, what other sectors are interested in augmented reality applications?
MP: There is a huge demand among professionals. Operators of industrial facilities can typically benefit from augmented reality for repairs. If they do not know how to install a part, they can receive help from virtual demonstrations carried out directly on the machine in front of them.
There is also high demand from architects. They already use 3D models to show their projects to decision-makers who decide whether or not to approve the construction of a building. Yet now they would like to show a future building at its future location using augmented reality, with the right colors, and lighting on the façades, etc.
Of course, such applications have enormous market potential. By monetizing a location in an augmented reality application like Pokémon Go, Google could very well offer game areas located directly in stores.
[box type="shadow" align="" class="" width=""]
A MOOC for developing augmented reality applications
Interested in learning about and creating augmented reality experiences? In augmenting a book, a map, or designing a geolocation quiz? Institut Mines-Télécom is offering a new MOOC to make this possible. It will enable learners to experiment and create several augmented reality applications.
This introductory MOOC, entitled Getting started with augmented reality, is intended for web production professionals, as well as anyone interested in designing innovative experiences using interactions between the virtual and real worlds: web journalists, mobile application developers, students from technical schools, and art and design schools… as well as teachers. Without having any prior experience in computer programming, the learner will easily be able to use the augmented reality prototyping tools.[/box]
Read more on our blog
https://imtech.imt.fr/wp-content/uploads/2016/07/27579849653_875151ed33_k.jpg
1536
2048
I'MTech
https://imtech.imt.fr/wp-content/themes/imtech-enfold-child/images/logo-imtech.png
I'MTech
2016-07-29 18:01:57
2022-03-18 17:11:59
What is Augmented Reality?