YoGoKo is a Brittany-based start-up specializing in the field of cooperative intelligent transport systems (ITS). It markets a multipurpose communication box with multiple access technologies, associated with a services and intelligent communication management platform, which ensures permanent connectivity between vehicles and road infrastructures. The idea is to use several communication standards, either simultaneously or in accordance with their availability, in a transparent and optimized manner. In practice, it can be used to manage road traffic, ensure road safety, and, very soon, even to control fleets of autonomous vehicles.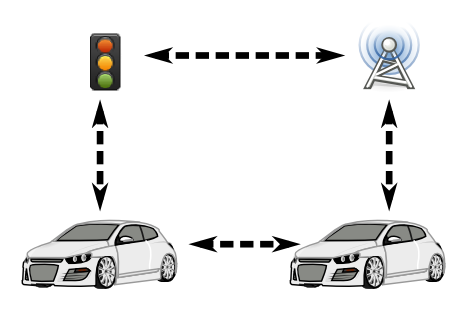 Télécom Bretagne's Networks, Security & Multimedia department has developed Internet-type connectivity for YoGoKo solutions. By working on the ISO and ETSI standards Jean-Marie Bonnin and his team of researchers have developed a communications architecture which defines in particular the multi-standard mobile router designed to be embedded in vehicles. It concerns the detailed management of decisions on routing along this or that communication interface (wifi, 3G, 4G…). To improve the technology even further, the researchers are currently developing interaction between vehicles and cities as well as information gathering. They are working in particular on interactivity with the home in order to control the charging of electric cars, as well as the securing of Internet connectivity.
The company
YoGoKo was co-founded in June 2000 by two research engineers: Emmanuel Thierry and Thierry Ernst. Its solutions are the result of research work by Mines ParisTech (CAOR), Télécom Bretagne (RSM and Inria Rocquencourt (RITS).